It's the Britain's Got Talent live final tonight and the competition is on.

There are dancers, singers and comedians who have all made the final cut - as well as a surprise wildcard, chosen by the judges from the semi-finalists who didn't make it to this stage.

Shadow puppet dance troupe, Attraction, are tipped to win - an audience and critics' favourite, everyone is waiting to see if they give us something even more amazing tonight.

Previous Pride Of Britain winner and comedian Jack Carroll is also a bookies' favourite.

Most have him coming in second place - the teenager suffers from cerebral palsy but got crowds laughing with his funny routine.

Then there are the singers; Jordan O'Keefe failed at The X Factor and remembers meeting 1D star Niall Horan at the auditions.

He said the Irish singer's success has been both painful and an inspiration.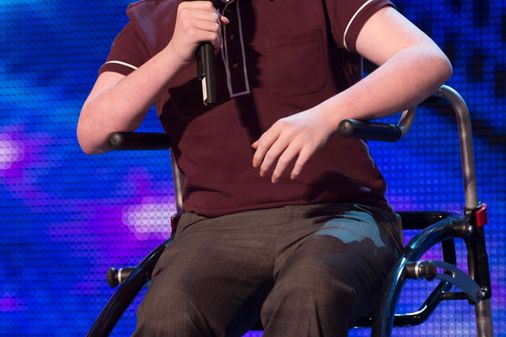 © ITV Pictures
Jack Carroll
Jordan told The Sun: "We were stood next to each other and he was playing his guitar. I asked if I could borrow it to play something.

"We got chatting. He went on to find fame in One Direction and I went home and cried after not getting through. It was so hard.

"When he got through to the final I was so happy for him but it was quite hard to watch and see him go on to so much success.

He explained: "It drove me on and made me try harder. It made me think if he can do it so can I. If I go on to have half his success then I will be so happy."

Other singers include Richard and Adam, songwriter Gabz, Luminites, and two competing 11-year-olds, Asanda and Arisxandra Libantino.

Hoping to emulate dance crew Diversity's massive success on the show is troupe Pre Skool.

Adding some variety to the mix is Francine Lewis, the 37-year-old impressionist, and the judges' mystery wildcard.

The show will play host to guest performers Psy and Taylor Swift, as well as her new BFF Ed Sheeran, who will duet with the blonde pop star.

Watch the BGT final tonight at 7:30pm on ITV1 - there's no pesky results show on Sunday so it's all going down in one three-hour spectacular.