Johnny Depp has revealed more details about his split from Vanessa Paradis.

The pair, who are parents to Lily Rose, 14, and Jack, 11, went their separate ways in June 2012 after 14 years together.

He told Rolling Stone magazine: "The last couple years have been a bit bumpy.

"At times, certainly unpleasant, but that's the nature of break-ups, I guess, especially when there are kiddies involved.

"Relationships are very difficult, especially in the bracket that I'm in because you're constantly away or they're away and so it's hard. It wasn't easy on her. It wasn't easy on me. It wasn't easy on the kids."

Nonetheless, Johnny made it clear that Vanessa is still a very important person in his life.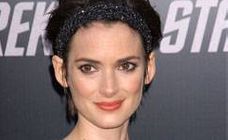 He continued: "It doesn't stop the fact that you care for that person, and they're the mother of your kids, and you'll always know each other, and you're always going to be in each other's lives because of those kids.

"You might as well make the best of it."

The 50-year-old Hollywood actor is now dating his 27-year-old The Rum Diary co-star, Amber Heard.

Though he hasn't officially confirmed the romance, smitten photos of the pair show them holding hands at a gig.

He may be fiercely private about his personal life, but Johnny insists he'll always ensure his kids know what's really going on.

He continued: "You can't shield them, because then you'd be lying.

"So you can at least be honest with your kids, and you say the absolute truth to your child - that was very important to not pussyfoot around."
Johnny has kept quiet about Vanessa until now, but she addressed the "pain" of the split last summer.

Though like her former partner, the 40-year-old French model and actress was quite cagey.

She told French Elle: "I don't want to talk about him. Who said that artists should sell their soul, expose everything about themselves?

"It's my duty to promote this movie, and my albums, but can you imagine what it feels like to see people making a business out of your pain. What's happened to us is our concern."

Nonetheless, she seemed to think ending the relationship was the right decision.

She added: "I don't have the recipe for happiness, but I think the engine is simply having the desire. It's not feeling obliged or forced or repeating yourself.

"I hate, for example, whenever you hear someone say, 'You have work at being a couple'. No, you have to want to be there. And for me, I want to be right where I am right now."

© Getty
Johnny Depp and Amber Heard