We all knew rumours that Jamie Laing had kissed Lucy Watson in Verbier weren't going to disappear.

Last week Jamie said with fear that his girlfriend Tara was bound to "catch wind" of Lucy's "crazy" claims.

And she did.

In this classic he-said, she-said situation it comes down to who you believe - and neither Jamie or Lucy inspire much confidence.

But when you compare the confrontation-phobic, compulsive flirt Jamie with the "brutally honest," self-confessed player Lucy, it starts to look slightly damning for Mr Biscuits.

After a bracing country walk, the gang (minus Tara) went for a an obligatory mid-afternoon tipple in the pub.

It was here that Lucy took her opportunity to confront Jamie about the situation.
Lucy has stood by her word throughout that they kissed in the hot-tub on the skiing holiday and even says that Jamie has since flirted with her.
She claims he​ told her he doesn't have a girlfriend and has even passed comments including "I could really like you" and "we have chemistry".

Jamie's response to Lucy was mostly a collection of character classic hand movements and a denial, accompanied by the admission that he couldn't actually remember what happened in Verbier.

As the episode went on, Jamie's denial became more fervent as he went for a more simple argument that "she's crazy".

His best point was probably when he indicated that if he'd wanted to be with her he would try and be with her.

Unfortunately for Jamie, he just doesn't seem share best mate Spencer Matthews' acting skills.

When we finally saw poor 18-year-old Tara again, she gave Jamie a piece of her mind - and his inability to speak wasn't all that convincing.
We were pretty impressed with Tara as she told Jamie not to take advantage of her youth and to stop acting so immature.

Asking Jamie to grow-up may be a bit of a tall order there Tara...

Meanwhile, Lucy was consoled by her new partner in crime Binky Felstead, plus everyone's favourite, Binky's mum.

The consensus was that Jamie was acting like a t*t but sadly for Lucy he was most likely "going to stick to this 'Lucy's crazy sh*t'."
Lucy actually got some support on Twitter last night, from a girl who was apparently in Verbier at the time of her kiss with Jamie.

The jury's still out on this one, but Tara did retweet: "If Jamie is actually crying over Tara they are 100% in love."
Of course, Jamie and Lucy weren't the only ones creating drama last night - Spencer and on-off girlfriend Louise Thompson are still at it.

And last night was the moment we were all waiting for - the big confession!

After flat out denying the accusations that he'd slept with someone else in Louise's bed, he had an awkward run in with mate Stevie, who made it clear the rumours were true.

Queue Spencer's resigned acceptance that he'd been rumbled..."I have to tell her."

What appeared to start out as an admittance with some actual remorse, soon descended into vitriol and condescension.

As Louise informed him that he'd hurt her more than anyone else ever could, Spencer became immediately defensive and despite "not wanting to go there" he then launched into some accusations of his own.
Spencer claimed they'd had sex at least 10 times since they split, but she of course denies the whole thing.
Whether the number of times is entirely accurate or not, we can't help but think Spencer's magical powers over Louise may have worked again.

She denies the whole thing - naturally.

Meanwhile, the lovely Andy Jordan had a date with new girl Fran and even with a nasty eye infection he still managed to charm her.

The pair shared a slightly awkward kiss but arranged a second date, so finally a romantic win on MIC.

Elsewhere, Ollie Locke and Ashley's relationship seems to be on seriously rocky ground as she struggled to deal with his sexuality and took a Cheska-style dislike to his straight best friend, Oscar.

We won't dwell - the dinner between Cheska, Ashley, Ollie, Richard and Oscar was terrible and awkward. Cheska seemed typically cross and Ollie as good as ever at dealing with all of it.

Oh seven days is a long time to wait...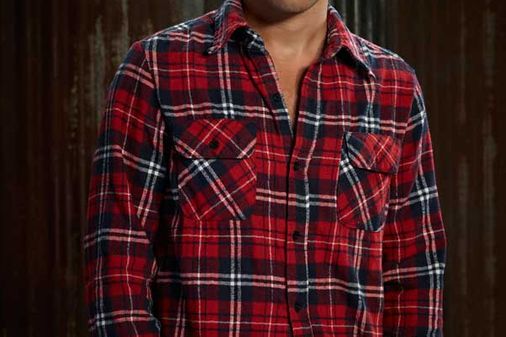 © Channel 4
Andy Jordan