One Direction fans are growing increasingly hysterical on Twitter amid claims the band's hotel number has been leaked.

The band are currently in Florida about to start the North American leg of their Take Me Home tour, and their fans are desperate to get in touch with them.

It seems some of their die-hard fans have managed to get hold of the phone number for where Harry Styles, Liam Payne, Louis Tomlinson, Niall Horan and Zayn Malik are staying.

One Directioner tweeted: "I have the number to the Hotel one direction are staying at....... hmmm."

Another wrote: "Is it Wierd we have the number of the hotel in Which one direction is staying in ? I think not."

A third fan then tweeted the number, which could of course have been fake.

© Getty
One Direction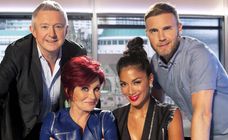 Nonetheless, the boys' admirers seemed keen to do all they could to get in touch with them.

One tweeted: "I called one direction's hotel number lol."

But when another fan attempted to ring, she claimed she was put through to the police.

She tweeted: "I called One Direction's hotel and they said they were going to transfer my number to the police. Am I in trouble? I'm scared."

Another was a little confused and didn't agree with the plan to bombard the lads: "OMG what is the hotel call the police? and if the hotel number is really One Direction's room then... you need to give them space."

We doubt this is bothering One Direction too much, as they're quite used to their fans going to extreme lengths to meet them or attract their attention.

© Getty
Harry Styles
Just last month, reports surfaced that Harry, 19, had been attacked in Oslo, Norway.

But it was soon confirmed - with video evidence - that the Cheshire-born heartthrob was in fact just the victim of an over-excited fan.

Harry was whisked to safety when a young girl managed to sneak past security fans and launch herself at him, before wrapping her arms around the teen before he was pulled away.

And last year Louis, 21, revealed that the boys got quite a surprise when they were in the car in Sweden.

He told Alan Carr: "The Swedish fans were pressing their breasts up against the car window."

Directioners have also been known to hide in a rubbish bin for four hours in an attempt to get close to the boys.

Zayn, 20, revealed last year: "They got busted. They hid in a bin and tried to come in the back entrance."

So we reckon a few phone calls are the least of the lads' worries.