Rita Ora and Calvin Harris have confirmed that they're dating.

The A-list pair debuted their new relationship at The Shard in London last night, where they arrived for a playback gig of Daft Punk's new album Random Access Memories.

Rita and Calvin were accompanied by a police escort when making their way into the venue holding hands, so their arrival had obviously caused quite a stir.

Scottish DJ and musician Calvin, 29, looked proud to show off his new 22-year-old girlfriend, who was surprisingly dressed down in white jeans and a bright pink roll-neck sweater.

An onlooker at the party told MailOnline that the couple were all over each other and even kissed in front of other guests.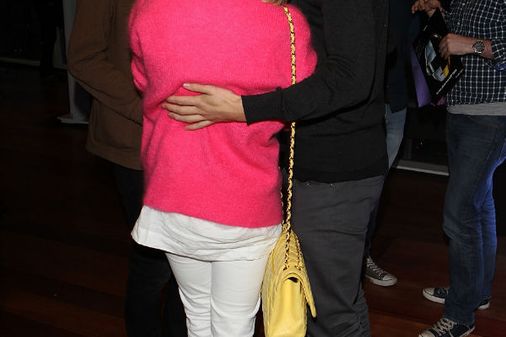 © Getty
Rita Ora and Calvin Harris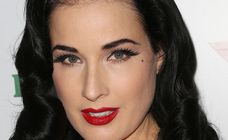 After the gig, the pair headed for some intimate drinks at Notting Hill's Electric Cinema.

Rita and Calvin are said to have become inseparable since spending a weekend in Las Vegas together.

Calvin was performing at the Grand Hotel's new club Hakkasan and Rita spent the entire time in his DJ booth.

Rita is clearly over the drama and heartbreak of her split from Rob Kardashian at the end of last year.

The pair's break-up turned very messy when reality star Rob took to Twitter to claim Rita had cheated on him with 20 men.

But Rob quickly deleted the tweets, suggesting there was no truth in his claims.

The 26-year-old also alleged that he'd got Rita pregnant - and it was then she felt the need to speak up.

She told LOOK magazine: "I don't vocalise things that don't deserve attention... But it was something that was so unnecessary. Why would you flood people's brains with unnecessary s**t?

"In my world, things like that just aren't important. Twitter... can ruin your life. I thought I nearly had a 'ruined' moment, but no."

Since her split from Rob and before she stepped out with Calvin, Rita's previously been linked to David Beckham's best friend Dave Gardner, American based English footballer Luke Magill and X Factor winner James Arthur.

Meanwhile, Calvin was linked to Victoria's Secret model Anne V.

Could Rita and Calvin be the real thing?