Reports have emerged that Niall Horan turned down a possible set-up with Selena Gomez because he didn't want the hassle of a "war" with her ex-boyfriend Justin Bieber.

And now the ex-Disney princess and the Canadian pop star seem to have reunited since their big break up at the end of last year, so maybe Niall had the right idea.

Selena, 20, was apparently given the Irish One Direction singer's phone number by her pal Taylor Swift, back when she was dating his bandmate Harry Styles.

But a source has revealed that Niall didn't want to step on anyone's toes and was living up to the old adage 'Bros before h*es'.

They told Now magazine: "Not only are they friends, but Niall's keen to avoid any trouble with Justin.

"He knows dating Selena could've prompted a war with Justin."

So instead of dating Selena, Niall, 19, is rumoured to have started up a secret relationship with Irish model Zoe Whelan.

Selena has since taken an interest in her ex once again.

Despite a fairly messy break-up in which she told the world she had made him cry, she recently went to Norway to see 19-year-old Justin on tour.

More evidence that they seem to be rekindling their old romance appeared when Justin tweeted a photo of the couple looking very cosy.

The caption alongside his Instagram post read: "'You've been makin music for too long babe come cuddle' - her."

The image shows Selena draping herself over Justin's back - so there's no denying these two are on good terms again...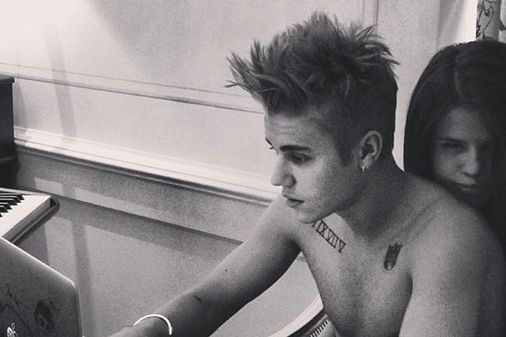 © Instagram
Justin and Selena