Selena Gomez admits she made ex-boyfriend Justin Bieber cry
There was much speculation over what caused the break up between A-list teen power couple Justin Bieber and Selena Gomez.

The 20-year-old Disney star has up until now stayed decidedly silent about the split, but as she promotes her latest film Spring Breakers, Selena can't avoid questions about her high profile split in January.

When asked about her relationship on the Late Show With David Letterman, the gorgeous star confirmed: "I'm single. I'm so good."

Host David went on to reveal a regrettable incident with her ex-boyfriend, which shockingly led to Selena admitting that she'd done the same thing!

The presenter said: "Now, the last time he was on, he and I got into a conversation and he said something and I said something, and then he said something and I said something, and I made him cry."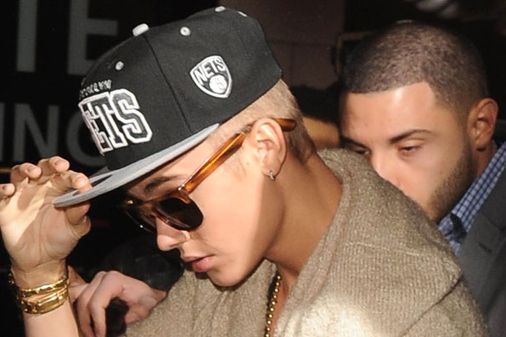 Selena Gomez admits she made ex-boyfriend Justin Bieber cry
Immediately Selena quipped: "Well then, that makes two of us."
Following the break-up, the Wizards Of Waverley place actress has seen her career go from strength to strength.
But the same can't be said for Justin.
The 19-year-old had a woeful run of recent bad shows in the UK - from turning up two hours late, to collapsing on stage, as well as attempting to have a fist-fight with a photographer.
Justin's difficulties continued yesterday, as the Beauty And A Beat singer checked into the opulent Hotel Le Meurice in Paris, but then abruptly left a short while later.
Although it's not known whether Justin was kicked out or if he chose to leave, French TV host Jean-Marc Morandini has claimed on his blog that the Believe singer was "behaving badly".
He alleged that Justin's "attitude" and "blatant encouragement" of fans causing a nuisance directly led to him being given the boot.
Insiders at the luxury hotel - which is also favoured by members of the British royal family and Brad Pitt and Angelina Jolie - have dubbed the noise from his fans "intolerable."
Poor Justin seems to have an awful lot of things to cry about at the moment!