Exuviance
Bionic Oxygen Facial
Category:
Skincare
Price: £41 - £60
Description :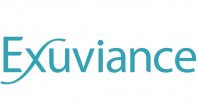 Category: Skincare
Product type: Face Mask
RRP: £60
*THE TESTING PERIOD FOR THIS PRODUCT TEST IS 6 WEEKS*
Give skin a breath of fresh air with the Bionic Oxygen Facial, Exuviance's innovative five minute facial in a bottle. The Bionic Oxygen Facial is a dermatologist-developed face mask, used to infuse skin with calming and restorative pure oxygen that energises and detoxify stressed skin. The triple oxygenated blend in the mask is delivered into the skin by self-activating bubbles, which form on contact with damp skin, giving an instant pick-me-up for dull, tired complexions. The oxygen blend is combined with Exuviance's signature Bionic Complex to make skin instantly brighter and more energised, as well as restore radiance, suppleness and smooth surface texture.
Key ingredients:
• Molecular Oxygen is delivered into the skin by a triple oxygenating blend of Perfluorohexane, Perfluorodecalin and Perfluoromethylcyclopentane. The formulation has the ability to dissolve oxygen and transport it into the skin to revitalise and energise skin
• The Bionic Complex is a blend of Polyhydroxy Acids (PHAs) Gluconolactone and NeoStrata patented Lactobionic acid can be used on even the most sensitive skins. They work to maintain the skin's elasticity while also improving fine lines, wrinkles and pigmentation. The gentle yet effective ingredients refine the skin texture without causing dryness, redness or flaking
• Cucumber Fruit Extract gives a cooling and soothing effect on the skin, it also contains the antioxidant Vitamin C, amino acids, proteins and lipids
• It is a non-irritating, non-sensitising formulation that is both Paraben-Free and Fragrance-Free
The results:
• Gives skin brightness and clarity, unclogging pores and removing dullness while also detoxifying
• Stimulates vital cell energy
• Provides essential support for optimal collagen levels
• PHA/Bionic Blend adds extra youth-promoting benefits to restore radiance and suppleness
For further information visit
Exuviance.co.uk
THE EXPERTS' OPINION
The reviews are sorted according to their date of publication
---
Comments
The reviews are sorted according to their date of publication

I really like this product! On first impressions the packaging was sleek and expensive feeling and the product inside matched! It felt lovely appied to my skin and foamed up instantly- you could really feel the product working on your skin. As the foam disappeared it left a strange almost tingling sesation on the skin. After the first use my skin felt really refreshed and hydrated, and after six weeks i am amazed at how healthy and luminous my skin looks, i honestly think it has reduced my break outs and reduced my redness too! The only reason i took a star off is because it is so expensive!!! But i would be tempted to buy this again!!!
YOUR OPINION ON THE PRODUCT
Subscribe to our newsletters
Subscribe to our newsletter and never miss our latest product tests and news