Benedict Cumberbatch has acted as the officiate at the wedding of two gay friends.

Move over Joey from Friends, there's a new man for the job.

Unlike Matt LeBlanc's character, Benedict is certainly not struggling for acting work and managed to fit the ceremony in around filming.

The do took place in Ibiza on Saturday night and all went off without a hitch.

The 37-year-old actor told The Sun: It's a very private, lovely thing to be asked to do.

"Of course I'm going to make a joke after it if it goes well - 'I do weddings. Next will be children's parties and bat mitzvahs'.

"It's a mainly Jewish and gay audience so hopefully they will be lenient towards me."

It will have been quite the weekend for the Star Trek actor.

He arrived on Friday, his birthday, following the news that he'd been nominated for an Emmy for his role in the BBC drama Parade's End.
Not to detract from the celebrations, he said: "My friend doesn't even know this.
​"I've been so busy trying to get luggage from one airport to another, I haven't even gotten around to telling him. I managed to tell my mum and dad, who are over the moon."

The Sherlock star is an old friend of one half of the couple and fellow guest Julie Burchill raved about the ceremony.

She said: "The hotel was lush, the bridegrooms were beautiful, and the man who married them (to each other) was Benedict Cumberbatch - so yes, it was quite a blast."

Ben has been taking a short break from filming his hit series Sherlock and used the time off to help his friends tie the knot.

He will start shooting again very soon with the third episode next to be filmed.

He said: "I just got the script and it's another early birthday present, because it is amazing.

"I don't want to hype it too much because we haven't made it yet but what a script!

"Steven Moffat is brilliant. We shoot in about a week and a half's time.

"We're on Sherlock for four weeks into early September. So it's a good time.

It's a very, very exciting time to be me. I'm really lucky."

It's lucky for us that he's revealed the show will continue with him at the helm for another two series!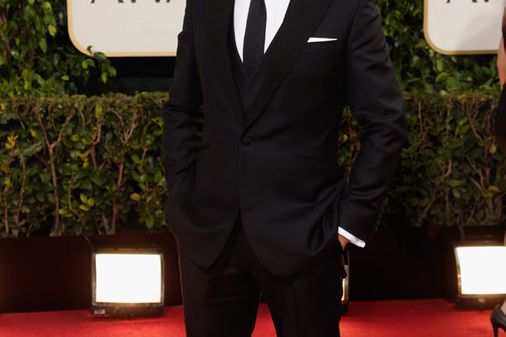 © Getty
Benedict Cumberbatch