Bodyguard to the stars, Norman Oosterbroek died last week following an incident in his Miami neighbourhood.

Oosterbroek allegedly entered someone's property naked in the same neighbourhood where he was renting a home with his family.
​After a violent confrontation with the residents and police, their attempts to arrest Oosterbroek failed and eventually he was tasered by police.

NBC 6 reported that someone called the police claiming their home had been broken into. The naked man was later identified as Norman Oosterbroek.

Homeowner Christiane Jung heard strange noises in her home when she eventually stumbled upon an unclothed Oosterbroek who was apparently "high out of his mind."
He was also seen swallowing a substance at the scene. His intrusion eventually led to an aggressive confrontation between Oosterbroek and Jung's husband.

Miami-Dade Police spokesman Javier Baez said in a statement: "It's possible that he may have been under some type of narcotics…he was observed swallowing, ingesting some kind of substance, unknown substance that is."

Police spokesman Nancy Perez told Miami Herald: "He was highly violent, uncontrollable and obviously wasn't stable."
Unfortunately, substance abuse is nothing new for Oosterbroek. He has been in and out of rehab for a number of years now.

Along with a white powdery substance found on his body, police say that his body temperature was in line with that of someone under the influence of cocaine and other similar substances. However, toxicology results are still in progress.
Protection to world-class celebs...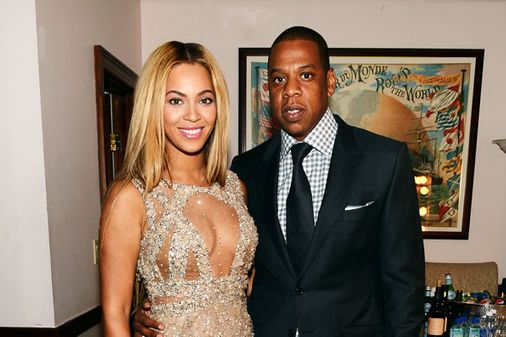 © Getty Images
Due to his unruly behaviour, police were forced to taser Oosterbroek. He was later pronounced dead at Baptist Hospital.
Oosterbroek was previously Nelson Mandela's bodyguard before setting up his own security company, RAD Security, in the Netherlands where his business eventually grew with a branch opening in New York in 2006 .
​Oosterbroek and his team lead protection for famous celebrities like Beyonce, Jay Z, Lady Gaga, Rihanna and others.
He has been noted for his exceptional protection to the stars. In 2010, he made headlines following an incident at one of Jay Z's concerts in Washington D.C.
​An overly excited fan jumped onto the stage to later find himself thrown 10 feet and with two broken legs.
All our thoughts are with his family. What do you think of the incident? Tweet us @sofeminineUK