Cory Monteith and his girlfriend Lea Michele were "100 percent happy" in the days before the actor's death.

Lea is said to be "devastated beyond belief" following 31-year-old Cory's tragic passing in Vancouver on Saturday night.

The couple - who co-starred as Rachel Berry and Finn Hudson in Glee - had recently been making plans for their future together.

An insider told Us Weekly: "Lea and Cory were planning on moving in together after he got back from Vancouver.

"The first step was Cory was going to move in [to Michele's L.A. home] completely. He was already there all the time."

The source added: "They were 100 percent happy and together and in love at the time of his death. They never broke up."
Cory's body was found at the Fairmont Pacific Rim hotel after he failed to check out on Sunday morning.

The actor had spent the previous evening with friends but returned to the hotel alone.

Lea, who dated Cory for two years, was not thought to have been with him on his final night alive.

The actress is said to be "absolutely hysterical and completely inconsolable" and her rep said in a statement: "We ask that everyone kindly respect Lea's privacy during this devastating time."

Lea gushed about her relationship with Cory to Marie Claire earlier this year.

The 26-year-old said: "I don't even remember a time when he wasn't my boyfriend. No one knows me better than Cory.

"He makes me feel like I can do anything.

"For the first time in my life, I feel really, really settled and happy.

"I feel like the luckiest girl in the world."
New photos have emerged of Cory in the days before his death, in which he looks happy and healthy as he spends time with Lea.

The pair were enjoying the sun in Vancouver and hanging out at The Shop, a cafe and retailer for people interested in motorcycles.

Cory had battled addiction since he started smoking cannabis at the age of 13.

He quit school at 16 and three years later went to rehab.

He previously said of his problems growing up: "I did anything and everything - as much as possible. I had a serious problem. I was out of control. I am lucky to be alive."

Cory completed a second stint in rehab in April, during which Lea publicly supported him.

The results of a fast-tracked post-mortem examination into Cory's death are expected within two or three days.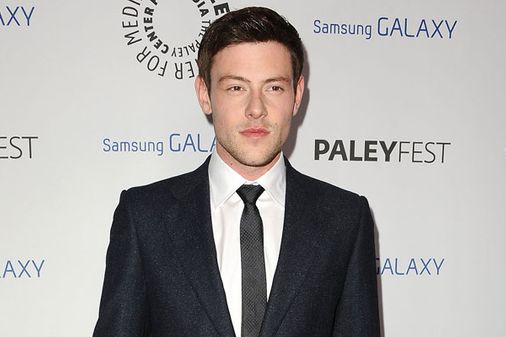 © Getty
Cory Monteith