Eva Longoria has denied that George Clooney tried to "woo" her.

Us Weekly reported that George, 52, pursued the former Desperate Housewives actress while he was still in a relationship with his now ex-girlfriend, Stacy Keibler.

The pair were said to both be in Germany for work when they hung out at Soho House in Berlin.

But the insider went on to claim they "did not hook up".

After that night, it was claimed "George began pursuing Eva. He told her that he was still with Stacy, but had plans to break up with her and was interested in being with Eva."

The source added that the heartthrob actor "continued to pursue her with texts and calls. Eva make it clear to him that she would not date or be with him until he was completely single."
But 38-year-old Eva has now responded to the reports on Twitter.

She wrote: "As interesting as the George Clooney rumours are, they aren't true. George and I have been friends for years."

It's no surprise Eva wants to make it clear she's not romantically linked to the Descendants star, as she recently went public with her new love, Ernesto Arguello.

The pair met when Ernesto was the bachelor on Eva's reality dating show, Ready For Love.

She told People magazine: "I think that's why our relationship is so special – we truly started as friends."
And the actress believes the previous speculation in the press is to thank for bringing them together.

She added: "I guess we have the press to thank for pushing us to see something we didn't see!"

Meanwhile, George and his former pro wrestler girlfriend Stacy split after two years together earlier this month.

It was reported that Stacy, 33, ended the relationship after George refused to settle down.

A source told People magazine earlier this month: "Stacy called it quits. She wants to have children and a family someday. She knows where George stands on that."

"They talked and they quietly stopped being a couple several weeks ago."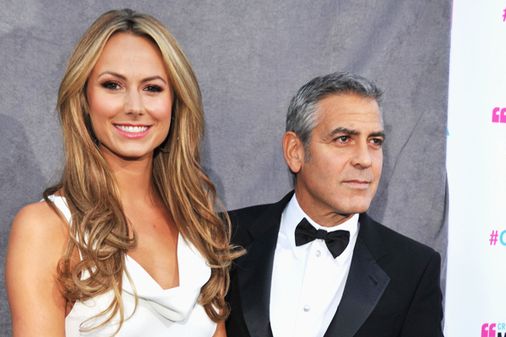 © Getty
Stacy Keibler and George Clooney