George Clooney at a glance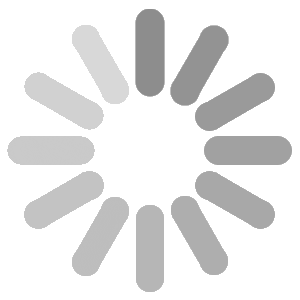 A voice, a look, a smile… George Clooney is one of the great Hollywood seducers, who can make a woman succumb to his charms with a single glance!

However, before becoming one of the most powerful and loved actors in Hollywood, Clooney had to jump over many hurdles before stepping into the coat of Dr. Doug Ross in the series "ER", which would make his famous.

George Clooney was born 6 May 1961 in Lexington, Kentucky into a family originally from Ireland. His father, Nick Clooney, was a famous TV presenter and his mother, Nina Waren, was an ex-beauty queen. Clooney's aunt, Rosemary Clooney, was a famous singer and actress in the 1950s. George has one older sister, Ada.

From a young age, George hung out on the set of the shows his father was presenting. He started his schooling in Fort Mitchell, Kentucky before the family moved to Ohio.

He went to Secondary School in Augusta, Kentucky and achieved an excellent school record, scoring As and Bs, as well as being a brilliant baseball and basketball player. He planned to sign with the Cincinnati Reds in 1977 as a professional baseball player, but in the end did not make the team.

From 1979 to 1981, he studied History and Political Sciences at Northern Kentucky University, then at the University of Cincinnati, but did not graduate from either. He then went on to have odd jobs such as selling men's suits and cutting tobacco.

In 1982, against his father's advice, Clooney decided to go and try his luck in Los Angeles. He decided to go into acting and started going to castings.

It was through this that he scooped several roles in fifteen pilot episodes for series which were never aired, or in B series, such as "The Return of the Killer Tomatoes" (1988).

Surprisingly, his first real role was in a series titled "E/R" in 1984, but this had nothing to do with the hospital series, which made him a household name.

It was in fact 10 years later that Clooney won the key-role in his career; that of Dr. Doug Ross in the hugely successful series "ER" which was aired on American channel NBC.

He hung up his paediatrician's coat in 1999 to move into cinema, but did not hesitate for a moment to make an appearance in the sixth season, then the fifteenth and then last season of the hospital series.

George started his film career in Robert Rodriguez's thriller "From Dusk Till Dawn" (1996), whilst still in ER. The roles kept coming, including "One Fine Day" (1996) with Michelle Pfeiffer and "The Peacemaker"(1997).

He was then chosen to replace Val Kilmer as Batman in the disastrous "Batman and Robin" film, which was slated by critics (Clooney himself said that the film was a "waste of money"). In 1998 he starred alongside Jennifer Lopez in "Out of Sight".

This film was his first collaboration with Steven Soderbergh, who would become his future film accomplice.

In 1999, he starred in the excellent film "Three Kings", a satirical view of the Gulf War. Having barely finished with ER, Clooney was in demand by Hollywood and was extremely successful in cinema.

He quickly moved from one big budget film to another, including "The Perfect Storm" (2000), as well as much more daring projects, such as "The Thin Red Line"(1999), "O Brother, Where Art Thou?" (2000) directed by the Coen Brothers and for which he earned a Golden Globe Award for Best Supporting Actor in 2001 and "Solaris" in 2002.

In 2001 he continued his collaboration with Soderbergh through the making of "Ocean's Eleven", a remake of a film about a group of gangster friends from the 1960s. George starred alongside some of his best friends including, Brad Pitt and Matt Damon. The film was a great success.

This led to two further films being made: "Ocean's Twelve" (2004) and "Ocean's Thirteen" (2007). In the same year as "Ocean's Eleven" was made, Clooney set up his own production company called "Section Eight" with Steven Soderbergh. The company closed in 2007.

Clooney made his directional debut in 2002 with "Confessions of a Dangerous Mind". Although the film did not have huge box office success, the film received warm reviews.

As he became more and more interested in political projects, he made the film "Syriana" in 2005, which focussed on the influence of the oil industry in the Persian Gulf. The actor had to gain 15 kilos for his role in the film, where he played Robert Barnes, a CIA Agent.

In the same year he directed "Good Night and Good Luck", a biographical feature film about the reporter Edward R. Murrow, during the period of McCarthyism in the 1950s.

The film, made in black and white, was entered in The Venice Film Festival and opened the New York Festival in September 2005.

Clooney was nominated for an Oscar in 2006 for "Best Director" and "Best Original Screenplay" for "Good Night, and Good Luck", as well as for "Best Actor in a Supporting Role" for "Syriana".

He then went on to collaborate again with Steven Sonderbergh in thriller "The Good German" (2006), starring opposite Cate Blanchett, who played his former lover in the film.
In 2008 Clooney for an Oscar for "Best Actor" for his role in the film "Michael Clayton", but lost out to Daniel Day- Lewis for "There Will Be Blood".

He went back behind the camera in 2008 to direct the film "leatherheads", a film in which he starred alongside Renée Zellweger.

At the end of 2009, he starred alongside Ewan McGregor and Kevin Spacey in "The Men Who Stare at Goats" as a US Secret Agent out in Iraq, whose mission is to end all war as we know it.

In the same year he also played the voice of "Mr Fox" in Wes Anderson's film animation of "Fantastic Mr. Fox". Finally, he completed 2009 with a beautiful performance in the romantic comedy "Up in The Air", directed by Jason Reitman.

He was nominated for a Golden Globe, a Screen Actors Guild award and an Oscar in 2010 for his performance in "Up in The Air".

His most recent film, "The Descendants" (2011) which he wrote, directed and starred in, is a film about a land baron, whose wife suffers a serious boating accident. His performance earned him a Golden Globe for "Best Actor" at this year's awards.

Very much involved in Politics, and a Democrat, Clooney never stops bringing the international community's attention to the seriousness of the aftermath of the Darfour crisis in 2005. He is also a Messenger of the Peace for the UN.

George Clooney is also the only man, apart from Brad Pitt and Johnny Depp, to have been twice voted as "Sexiest Man in the World" by People Magazine, in 2006 and 2007.

In December 2008 George lost one of his dearest friends: his Vietnamese pot-bellied pig Max, who he had lived with for 19 years. He was so inconsolable he has not owned another pet since.

In his love life, George was married from 1989-1993 to musician Talia Balsam. After their divorce, he declared that he would never re-marry and never have any children.

Michelle Pfeiffer and Nicole Kidman bet $10,000 that he would become a father before the age of 40.

They lost the bet and each sent him a cheque. He returned the money, doubling the stakes that we would still have no children by the age of 50. This also proved to be correct.

This great seducer and diehard bachelor had a long-term relationship with French waitress, Céline Balitran, who he met whilst filming "The Peacemaker" in 1996.

Their relationship ended in 1999.

He then had a rather turbulent 5-year relationship with model Lisa Snowdon. From 2007-2008, he dated Sarah Larson, a waitress in a bar in Las Vegas.

From 2009 -2011 he was in a relationship with Italian TV presenter Elisabetta Canalis.

In Feb 2012, Clooney was dating model Stacey Keibler.