Kate Moss at a glance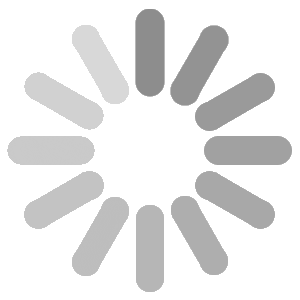 Kate Moss is most widely known for her successful, international modelling career, high profile relationships, party lifestyle and the cocaine drug scandal of 2005.
Moss was born on 16 January 1974, in Croydon. It was Sarah Doukas from the agency "Storm" who discovered Moss when she was 14 years old and she made her first appearance in magazine "The Face" at the age of 16.

After having appeared in several British magazines, she became the face of Calvin Klein and her career took off from there. She was the must have face of the 1990s and appeared in all the biggest magazines.
A number of critics have commented on the model's figure over the years, as her image went against the figures of the taller more curvaceous models, such as Cindy Crawford and Claudia Schiffer, the supermodels of the 1990s.

Kate Moss's look was more heroin chic, which sparked rumours about her weight and possible drug use. It was Kate's figure, which inspired the controversial size zero fashion image.
During her career she has been the face of campaigns for Calvin Klein, Chanel, Dolce and Gabbana, Gucci, Dior, Vivienne Westwood and Rimmel (who could forget the "Get The London Look"?) Her career transformed the model into a fashion icon popularising the Ugg Boot, skinny jeans, ballet flats and more controversially the use of real fur, for which she received a huge amount of criticism from animal rights groups.
In 2005, Kate Moss was caught up in a cocaine scandal, whilst with her then boyfriend Pete Doherty, ex-Libertines member. It was reported that photos of the model snorting lines of cocaine had been sold to a tabloid newspaper.

The model was arrested and questioned over the possible drug offences, but no charges were brought against her. She quickly finished her relationship with Pete Doherty.

However, following the scandal she lost many modelling contracts with fashion houses such as H&M and Chanel, although it was never confirmed that the scandal was the reason for the termination of the contracts.

Her career revival since this scandal has also caused some controversy.
However, in 2007 Moss made her career comeback, launching her own clothing collection at Topshop and since then has gone on to release fragrances bearing her name and most recently a lipstick range for Rimmel, which has just been released in the US.
Aside from her career in fashion, Moss has also appeared in several music videos with artists such as Elton John, Primal Scream, The White Stripes and Johnny Cash. She has also been the subject of portraits by artists such as Lucien Freud and Chuck Close.
Moss has also always associated her name with good causes. She is a long standing supporter of Breathrough Breast Cancer, whose t-shirts she modelled in the 1990s.

She is also a supporter of charities War Child, Cancer Research UK, Make Poverty History, Comic Relief and Elton John's AIDS Foundations.
Kate Moss has had several high profile relationships, with some of her past lovers including Johnny Depp, Leonardo DiCaprio and designer Jefferson Hack, with whom she has a little girl, Lila Grace, who was born in September 2002.

She started dating Kills guitarist, Jamie Hince, in 2007 and they were married on 1 July 2011 in Gloucestershire.