Hunger Games star Liam Hemsworth has apparently been urged to distance himself from fiancée Miley Cyrus.

The longevity of their relationship has come under question over the past year, with many speculating they're growing apart.

But since Miley's risqué VMAs performance, the people closest to Liam are concerned she will seriously damage his career.
Liam has been clear in the past that he's not the biggest fan of Miley's wild streak, so the Australian actor's absence at the Barclays Center last weekend sparked rumours he's finally had enough.

With a career building in the States, Miley's outrageous behaviour could cause a real problem for his reputation.

A source told Radar Online: "Liam really does care about Miley, but her racy new look and sort of ghetto attitude isn't exactly what he signed up for."

The source added: "It's not just Liam that Miley is pushing away, his entire team is urging him to part ways with her because she's nothing but negative for his reputation and career."

Liam's absence at the ceremony is as yet unexplained.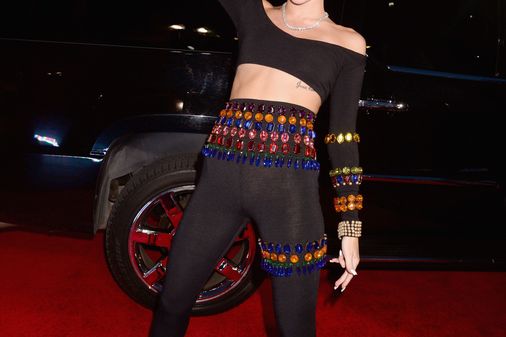 © Getty
Miley Cyrus at the VMAs
But it has been reported that he never intended to go, as Miley knew he wouldn't enjoy the performance.

A source told HollywoodLife: "Miley knew her performance was going to be outside his comfort zone and she didn't want to be worrying about him in the audience and how he was going to react.

"The whole thing was just another day of work for her, she wants her album to be number one and that means promoting the hell out of it."

They went on: "Liam's family is very conservative, so she knows they won't approve of her performance."

The question appears to be whether they care about each other more than their careers.

And it's not just Liam who's apparently putting his job before his relationship.

The insider added: "She loves Liam and she wants to make him happy but it does seem pretty clear that her own career is the most important thing to her right now.

"Liam is putting his career first, no one is expecting Liam to pick his movie roles based on what will make Miley and her family happy."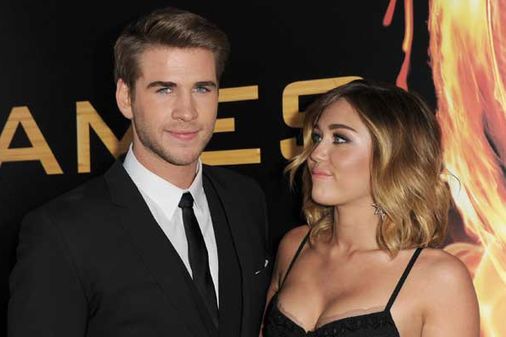 © Getty
Liam Hemsworth and Miley Cyrus
The source continued: "It's Miley that's been putting in most of the effort to keep them together, but Liam does love her.

"It's hard to tell if he's madly in love with her because he's not the type of guy that does the big romantic stuff but he is there for her when she needs him, so that says a lot."
​And now Miley's new track, Wrecking Ball, has only added to speculation they're set to split.

The song seems to outline a relationship coming to an end, with someone who appears to be giving up and not letting her in.

HollywoodLife's insider described Miley and Liam's relationship.

Listen to the track here - what do you think, is it about Liam? Tweet us @sofeminineUK.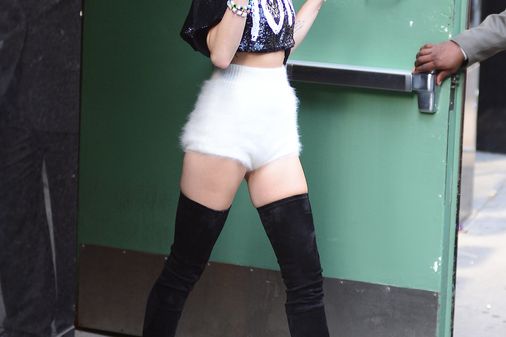 © Getty
Miley Cyrus