Jamie Laing has been miserable since declaring his love to Lucy Watson and being rebuked on national television, and in this episode of Made in Chelsea he bemoaned his situation to the boys.

The McVities heir whined to his housemate and best bros Francis Boulle and Oliver Proudlock about his declaration and how much he loves Lucy as he pitifully browsed photos of her on his tablet.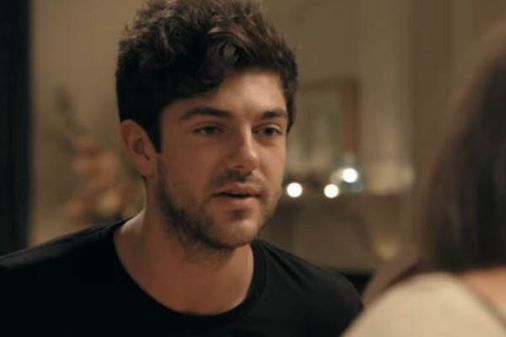 © YouTube
Alex Mytton
He also went out of his way to spend time with Lucy, which was very embarrassing, as he went round to Lucy and Stevie's pad to use her washing machine thinking they could hang out, but Lucy promptly went to take her dog for a walk. Haha. Ha.

This only got much, much worse when Lucy drunkenly texted him, writing: "I love you so much…You're so important to me… x x" Lucy! Whyyyyy! Jamie, in his jammies, gave a little smile then lay on his head, as visions of sugarplums danced in his head. However, it turned out it was just a drunken text and she meant it as a friend. Bad move Lucy! Very bad.

Meanwhile, Binky Felstead and Alex Mytton were being questioned by their gaggle of gal and boy pals alike about whether they were in love with each other or not. Since both of them individually said that they don't yet, as it's only been two months and they're not all that serious yet, apparently the interfering of their fabulous posh friends caused all of the issues.

When asked by Jamie if he loved Binky, Alex said: "With me it takes a while and I think after my first love it's been a bit hard. I've never really sunk back into."

His first love, of course, was Phoebe-Lettice Thompson who collects this series award for MIC's worst person, so when Alex told Binky: "What I meant was I haven't fallen in love since Phoebe – it isn't a case of it's not going to happen", she was less than thrilled.

Stop messing with the best couple in the show, rest of the cast! We want Binky and Alex for the long run!

Also in the episode, which is just too good not to mention, was the feud for new girl Russian socialite Vita's affection between Andy and Spencer – even though it seems that the girl has absolutely ZERO personality.
​Seriously, watching her is just painful. Anyway, Spencer is so assured that he can win her over, stating that he could easily pull Vita if he wanted to.

What actually happens, is that Vita calls off their 'friends with benefits' agreement with Spencer after a stern telling off from Andy when he tells her: "Spencer's an idiot and I think you're an idiot because you think it's going to work with him…have fun playing games with each other. It's your loss." Yes Andy! Andy's the best. Team Andy!

Andy does absolutely win the feud when Vita tells Spencer: "I actually like [Andy] and he's a really nice guy…I think we need to take a step back and cool and be friends as we were, but minus the benefits. It's not about him, it's about me."

"I wouldn't want this to hurt my relationship with other people, because it looks like it is. I'm glad we've established our relationship. I actually have to be somewhere."

She leaves Spencer with a bottle of champagne, alone. Oh Vita, yes. There may be hope for you yet, hilarious!

Who is your favourite MiC couple, past or present? Tweet us @sofeminineUK