Madonna at a glance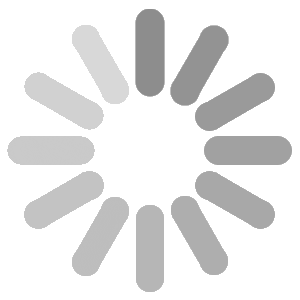 Madonna, one of the undisputed great Queens of Pop appeals to all generations, having sold over 300 million records worldwide.

From her provocative beginnings to her new sounds for electro music, Madonna continues to seduce fans all over the world.

Louisa Veronica Ciccone, aka Madonna, was born in Bay City, Michigan. At 18 she tried her luck in New York and met Dan Gilroy.

The two formed the group "Breakfast Club", Madonna on vocals and drums.
In 1982, Madonna recorded her first single "Everybody", which was warmly received by music fans. The following year, her single "Holiday" was a huge success across Europe.

Her first album "Madonna" announced the start of a long and successful career. In 1984, Madonna had a hit with "Like A Virgin", also the title of her second album. This was followed by more hits, each one different from the last.

From "Material Girl" to "Into The Groove", followed by "Papa don't Preach", "La Isla Bonita" and "Who's That Girl", Madonna had made her mark on the music scene.

In 1989, the success of her controversial single "Like A Prayer" (and title of her third album) confirmed her popularity. Provocative and sexy, Madonna followed on with her 1992 album "Erotica" and the book "Sex", a bestseller.

The album "Bedtime Stories" reinforced her star status thanks to the singles "Human Nature", "Secret" and "Take A Bow". In 1995 she released her first "Best Of" album titled "Something To Remember", including the hit "You'll See".
As well as her successful music career, Madonna has always been interested in a career in cinema. After several appearances in the films "Desperately Seeking Susan", a huge hit at the box office and for which Madonna received critical acclaim, "Body" and "Snake Eyes".

Madonna earned a Golden Globe Award for "Best Actress", for the film "Evita", in which she played the heroine Eva Perón.
In 1998, after the birth of her daughter, Lourdes Maria, Madonna made her comeback to the music scene with the album "Ray of Light". Produced by William Orbit, the album had a different sound to her previous albums, with the hits "Frozen", "Ray of Light" and "The Power of Goodbye" sending her to the top of the sales charts.
In 1999, Madonna recorded "Beautiful Stranger" for the making of the film "Austin Powers: The Spy Who Shagged Me", then "American Pie" for the film "The Next Best Thing" (2000), where she stars opposite her friend Rupert Everett.

In the same year, Madonna collaborated with the French producer Mirwais Ahmadzaï for the recording of her album "Music". The singles from this album including "Don't Tell Me" and "What It Feels Like For A Girl", were huge hits.
In 2000 Madonna also gave birth to her son Rocco. Then in 2001, she married the Director Guy Richie, Rocco's father, and moved to London.

After having recorded "Die Another Day", the theme tune to the Bond Film "Die Another Day", in 2003 Madonna released her album "American Life", her vision of the American Dream.
In 2005 Madonna made another comeback with a disco influence, "Confessions on the Dancefloor", the single from which, "Hung Up", was a huge success and the singer's first single to be released on iTunes.

Shortly after the release of the album Madonna went on a world tour. After the success of "Hung Up", the second single from the album "Sorry", also proved to be a huge hit.
In July 2006 Madonna released her DVD "I'm Going To Tell You A Secret", filmed during her "Re-Invention World Tour" in 2004.

The DVD is more of a documentary and includes 12 clips and unedited behind the scenes footage. She also explains the controversial video she made for "American Life".
In 2007 Madonna released the song "Hey You" for the Live Earth concerts. In the same year she made her directional debut with the film "Filth and Wisdom", a comedy about 3 flatmates and their lives in London.

She also wrote and produced a documentary on the difficulties faced by Malawians, titled "I Am Because We Are Here". At the end of 2007, Madonna entered the Rock and Roll Hall of Fame, a museum dedicated to artists, producers and creators associated with Rock and Roll music.
In 2008 Madonna collaborated with artists Justin Timberlake, Pharell Williams and Timbaland, to record her eleventh album "Hard Candy". 2008 also saw the end of Madonna's 7-year marriage to Guy Richie, when they divorced in December of that year.
Following her previous involvement with Malawi, in 2009 Madonna made an application to adopt a 4-year old girl called Chifundo "Mercy" James.

Her application was initially declined as she was not a citizen of Malawi, but the judge later ruled that the adoption could go ahead.
2010 was a busy year for Madonna. She release her own clothing range "Truth or Dare By Madonna", with the fragrance under the same brand name to be released this year.
In 2011 Madonna directed her second film "W.E", a romantic drama based on the relationship between King Edward VIII and American divorcée Wallis Simpson as well as the romance between a Russian security guard and a married woman.

She also confirmed that she would be releasing her twelfth album, whose title was revealed in January 2012 as M.D.N.A. The release date has yet to be announced.
The Queen of Pop retains her throne and we can only wait in awe to see what 2012 will bring from Her Majesty.