Naomi Watts will walk the red carpet at the premiere of the Diana biopic this evening in Leicester Square.

But press people watch out - it seems she's got a touch of the Bruce Willis about her and isn't the biggest fan of media interviews.

The Aussie actress - who's the star of the controversial film about the late Princess Diana's life and tragic death in 1997 - apparently walked out of an interview with Radio 5 Live this week.

Simon posted a regretful message to Twitter about his failed interview.

He wrote: "A first for me and @wittertainment as Naomi Watts walked out of an interview! She seemed a tad uncomfortable with the questions. Shame."
In response to fellow presenter Shelagh Fogarty's question over why she left, he replied: "The honest answer is I have no idea. You know my hectoring style is always a problem."

Journalist Allison Pearson made her suggestion of why Naomi may have given him the boot.

She asked if he suggested the film might not be in the best possible taste, to which he replied: "No, not at all. Didn't express any opinion. So still baffled."

The interview is thought to be airing next week, on 13th September.
​Another journo piped up to ease Simon's concerns, tweeting: "From what I understand from another journalist on the junket, she was terrible for them too #baddayatoffice."
Let's hope she's in a better mood today for the premiere!
The film attempts to shed light on the Princess' two-year romance with Hasnat Khan, who recently spoke about his disapproval of the movie.
​​Sky News reports him telling a newspaper: "It is based on gossip and Diana's friends talking about a relationship that they didn't know much about.
​"This includes some of my relatives who didn't know much about it either. It is all based on hypotheses and gossip."
Director Oliver Hirschbiegel defended the biopic as he told Sky News: "The film is actually based on the accounts of several people, and the inquest in which there were hundreds of pages discussing their relationship.
"It is not a documentary but a dramatic interpretation. In a love story you have to create four or five dramatic scenes that make it work."

The royal family are not depicted in the movie and have made no statement regarding their opinion.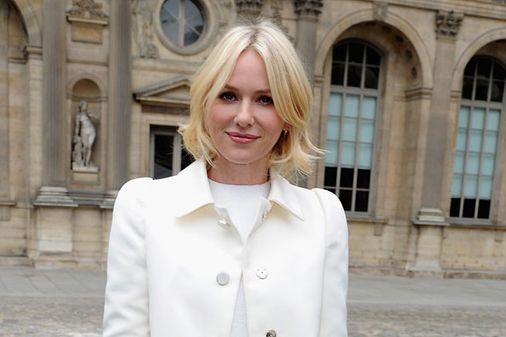 © Getty
Naomi Watts