Peter Capaldi is likely to keep his Scottish accent when he plays Doctor Who.

The BBC announced that The Thick Of It actor was set to take over from Matt Smith in a live TV special earlier this month.

Now the man at the helm, Steven Moffat, has shed some more light on their choice and what we can expect.

The Glaswegian will make his debut in the Doctor Who Christmas special and the boss has said he is "pretty certain" Peter will keep his accent.

The 10th Doc - played by fellow Scott David Tennant - was asked to adopt a non-descript Southern English accent for his role.

But 55-year-old Peter is likely to use his native tone to portray an "older, trickier and fiercer Doctor".

Sounds like Malcolm Tucker with Daleks to us...

When Steven joined the show he also allowed Karen Gillan - who played sidekick Amy Pond - to keep her Scottish twang.
Speaking to Doctor Who magazine, he went on to discuss the future for the Time Lord's latest sidekick, Clara.

He said: "I think the fun story will be - and we have the opportunity here - is what the regeneration can do to you. He can be very, very different."

One concern for fans of the Sci-Fi show is the inevitable problem of the Doctor running out of lives.

There is a convention that he can only regenerate 12 times, making Peter the penultimate Time Lord.

Speaking at the Edinburgh Fringe festival, when Steven acknowledged this he simply responded, "yes".

There is one popular theory that would make this even scarier for the avid Whovian.

Some believe John Hurt's appearance in the 50th Anniversary special signifies the last incarnation.

People suggest that he'll appear as a Doctor we never met, regenerated between those we know as eighth and ninth.

That would make Peter Capaldi the final Doctor.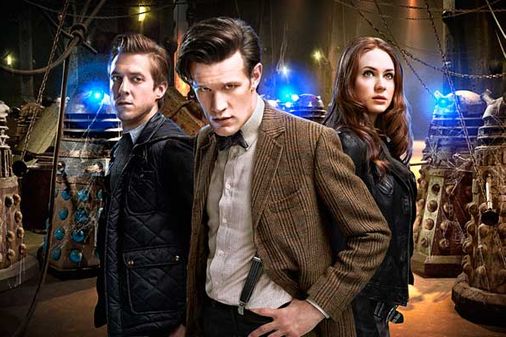 © BBC Pictures
Doctor Who