Professor Green was arrested in the early hours of the morning on Sunday on suspicion of drinking driving.

The Hackney-born rapper had called the police himself, not because he was allegedly drinking and driving, but because he had just been mugged and his very expensive Rolex watch was taken.

Pro Green – real name Stephen Manderson – had called for help at 2.40am outside his south London home he shares with new wife Millie Mackintosh.

According to The Mirror he had just returned from a night out and the authorities could see that his Mercedes-Benz had been involved in a car accident.

They also evidently suspected that the rapper was under the influence of alcohol.

A Scotland Yard spokesperson told The Mirror: "The suspected driver of the car, a 29-year-old man, was arrested on suspicion of drink driving and taken into custody at a South London police station.

"There were no reports of any injured parties. Inquiries into the robbery and the collision are ongoing."

Reportedly The Monster rapper was subsequently released on bail, but he has to return to a police station later this month.
Currently Pro hasn't mentioned the incident, but he has written a few cryptic tweets which may allude to his mugging and arrest.

Yesterday he tweeted: "It's been a strange couple a weeks. Growing old doesn't = growing up, not even when you want it to! #nomatterhowthingschangetheystaythesame" (sic)

Followed up with: "Irony is something I'm far too familiar with."

Could these both be referencing the fact that he got himself arrested?

Former Made In Chelsea star Millie Mackintosh was not accompanying the star at the time of the incident and reports suggest that she wasn't at their home either.
​
We wonder how the bad boy rapper explained this one to his wife?!

Do you feel sorry for Professor Green? Tweet us @SofeminineUK!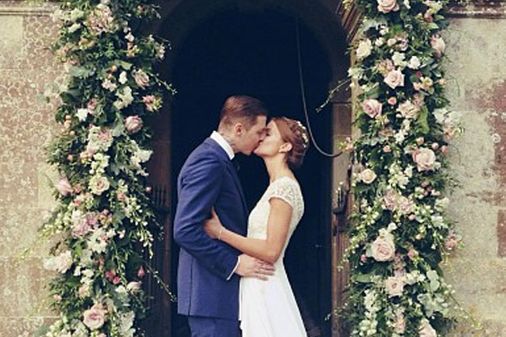 © Instagram
Professor Green and Millie Mackintosh