Cara Delevingne and Rihanna have both had several high profile romances – most recently Cara was linked with that One Direction scamp Harry Styles and Rihanna has been spending time with her fellow Take Care singer Drake.

But the two ridiculously good-looking besties are still resolutely single and it's something that they've noticed with their other friends too.

According to Now magazine, the pair have seen a gap in the market for an exclusive dating club and they think it's high time they take matters into their own well-manicured hands.

Reportedly members of their A-list dating club will be offered the services of a £155,000 matchmaker (gosh that's an eye-watering sum for a dating agency).

This matchmaker will then set up double dates for a selection of handpicked single ladies and bachelors – can you imagine all the new celebrity relationships this could generate?

And does this mean we could potentially double date with Cara or Rihanna?! Because if so we're in!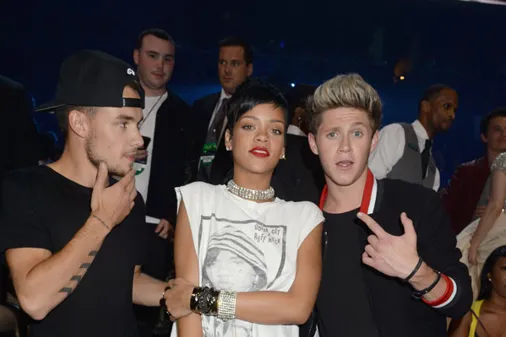 © Getty
Liam Payne, Rihanna and Niall Horan
An inside source told Now magazine: "Cara and Rihanna have been leaning on each other a lot lately. Their exclusive club will be formed of single friends looking for love and they'll arrange a string of girls-only trips."

Speaking about the struggles of a singleton, the 25-year-old Victoria's Secret model admitted: "I went to Greece and it was a lot of couples and I felt alone, which made me sad."

"I called Rihanna and she said, ' It's easy to drown yourself in work. That's a form of escapism. So if you're alone and you want to cry, just cry.'"

Well there'll be no need for crying Cara once you've got your elite dating agency up and running.

Hopefully the ladies will also be able to offer a romantic helping hand to other single A-listers – namely Miley Cyrus, Ellie Goulding and Taylor Swift!

Would you join Rihanna and Cara's dating agency if you had the chance? Tweet us @sofeminineuk.