Ryan Gosling: Film bosses photoshopped my hot abs
Ryan Gosling struggles with his hotness - especially all the attention attracted by his well-defined abs.

The modest Hollywood star has opened up about his sex symbol status, admitting that he thinks all of the focus on his looks is ridiculous.

Bursting the bubble of legions of his fans, the 32-year-old Canadian has declared that although he has good genes, his stomach in films such as Crazy, Stupid, Love is "absolutely photoshopped" to make it look better than it is in real-life.

As a result of Ryan's supposedly computer-generated six-pack, the actor has had to endure endless conversations about his body and his work-out regime.

He told The Metro: "It's the only thing I got. And as a by-product you have to talk about your abdomen to complete strangers on a daily basis."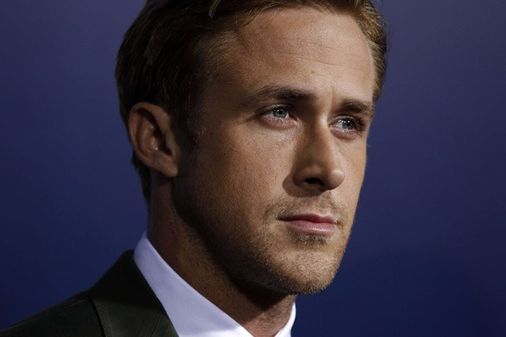 Ryan Gosling: Film bosses photoshopped my hot abs
The Gangster Squad star still isn't used to being a globally famous pin-up and admitted: "I'm as uncomfortable with it as I am talking about it."
He continued: "I know from just being a guy and looking at a billboard and you're like: 'That guy's not a sex symbol. They're trying to sell that on us? No way! That's never gonna stick.'
"And then suddenly he's like a huge deal and you can't believe it. I used to hate on those guys and now I am one."
Ryan - who's currently dating his gorgeous The Place Beyond The Pines co-star Eva Mendes - is clearly in denial about his hotness.
He explains that playing the romantic lead in films such as The Notebook and Blue Valentine has given film audiences a warped view of what he's really like.

The Drive actor confessed: "I mean, film romanticizes people.
"People associate you with the roles you chose. They cut out all the bad bits, you come to set and they put make-up on you and nice clothes, and they put music underneath what you're saying, and it's not fair. It's not fair to everyone else."
Bashful Ryan might not buy into his heartthrob good looks, but the fact that last year saw him not only win the Sexiest Man Alive gong would attest to the fact that he is the hottest man in Hollywood.
Well we certainly think so anyway!