Selena Gomez and Justin Bieber have sent the rumour mills churning - are they back together - again?

The Canadian pop star kicked it off with a picture of the two of them, which he posted onto his Instagram last week.

Since then some have claimed the pair are just friends while others have implied that 20-year-old Selena can't get enough of the bad boy.

It seems the pop star is torn between disgust and dismay and her ex's childish antics - like most recently peeing in a mop bucket - and her attraction to him.

A source told Hollywood Life: "Even though Selena is a good girl, she's attracted to bad boys.

"As much as all of Justin's acting out is a turn-off for her, there's also a part of her that's kind of excited by it because it's so different from how she is."

The pair's on-off relationship is causing some problems for the Come And Get It singer and her friends.
Close pal Taylor Swift has made her feelings about the "wild kid" known; "The whole situation with Selena and Justin going back and forth is costing her friendships.

"Every time Selena breaks up with Justin, she trash talks him to all her friends and gets everyone to join in.

"Then she ends up running back to him and it's just awkward for everyone."

TMZ has reported that there is a caveat to their reunion: the 19-year-old has to "stop acting like a d-bag".
The Girlfriend singer has made an apology for his most recent social faux pas but was also thrown out of a nightclub in the US where the legal drinking age is 21.

We'd love to see Justin acting like less of a fool...can't say we're convinced though.
Do you think Selena should dump Bieber once and for all? Tweet us @SofeminineUK.​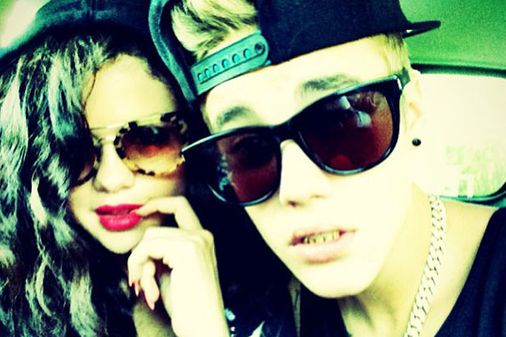 © Instagram
Justin Biber and Selena Gomez