The focus is usually on the performances of the X Factor contestants, but this weekend all the drama was backstage.

Nicole Scherzinger's act Abi Alton was dramatically rushed to hospital strapped onto a stretcher after falling down some stairs backstage.

The 19-year-old looked pretty upset as she was wheeled out of the X Factor studio, clutching a gas and air machine to relieve the pain.

"Abi was accompanied to the hospital by her family, after medics assessed her and decided to take her to hospital as a precautionary measure," an X Factor insider told the MailOnline.

On camera though, The Xtra Factor host Caroline Flack tried to play down the teen's injury, telling the viewers: "She has actually hurt her back so she has gone to have her back checked. She is absolutely fine. I think she's going to be ok."
The previous night was similarly dramatic, as pregnant singer Sese Foster – who is part of Miss Dynamix – was also dashed to hospital over fears for her health.

The soon-to-be-mum was seen crying and struggling to breathe after suffering a panic attack backstage before Saturday night's show.

SeSe was tended to by backstage crew, but due to her condition X Factor bosses wanted to err on the side of caution and called her an ambulance.

The 22-year-old was checked out and it was decided that she needed further treatment, so she was strapped to a gurney and taken away to hospital.

Judge Gary Barlow – mentor to SeSe and the other acts in the groups category - said: "The other two girls are devastated. We are all devastated. She's nearly six months pregnant so we couldn't take any risks. We've heard she's fine but she won't be on this stage tonight."

Following the incident SeSe told The Sun: "It was very scary for a moment and I was praying that everything would turn out okay. But thankfully, the baby is absolutely fine.

"I love being in The X Factor but my health and my baby's health comes first."

After all the dramatic events of this weekend, hopefully next week's X Factor will be incident-free!

What did you think of this weekend's X Factor? Tweet us @SofeminineUK!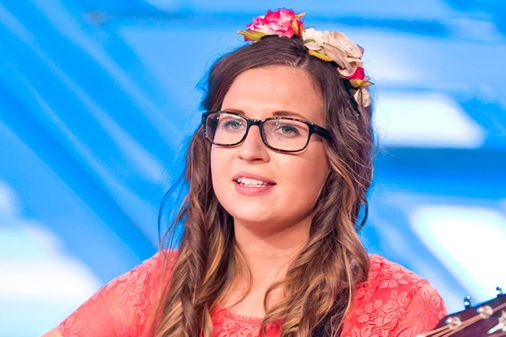 © ITV Pictures
Abi Alton