Johnny Depp and Zayn Malik were snapped at an LA recording studio on Monday.

They were accompanied by Ed Sheeran, who is reportedly mending the rift between his pals Harry Styles and Taylor Swift.

Also along for "pirate lessons" was Alexander DeLeon, the lead singer from the US band The Cab.

Alexander uploaded a picture of himself with the Hollywood star and the 1D heartthrob inside the studio.

The photo was captioned: "Pirate lessons from the one and only. Thanks for having us, Mr Depp."

This wouldn't be the first time Johnny dabbled with music - he was in the band P in the nineties and also played guitar for Aerosmith, Eric Clapton, Alice Cooper, Oasis and Joe Perry.

Not bad!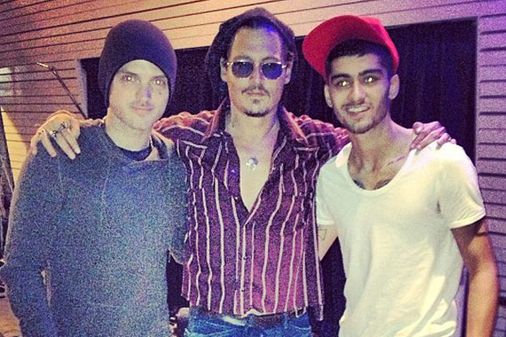 © Instagram
Alexander DeLeon, Johnny Depp and Zayn Malik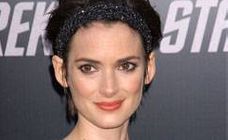 One Direction haven't quite got the same rock and roll vibe, but the 50-year-old revealed his daughter is a huge fan.
He told US chat show host Jimmy Kimmel: "My daughter, she's a great fan of One Direction, and she asked if she could go to see them on the Ellen show. So I hooked it up."

Kimmel then joked: "So then One Direction went with your daughter back to your house?"

Depp prevented any sordid Rod Stewart style rumours when he simply responded: "You seem somewhat jealous. You seem freaked out."

It seems the pirate love is a bit of a thing for Zayn and his pal Alexander.

The pair got matching tattoos with writing across their ribs.

The inkings read: "The pirate life's for us".

We're guessing they're not off to find a boat or treasure any time soon, but you can never be sure.