Speculation surrounding who will take over from Matt Smith as the next Doctor Who shows no sign of abating, with Julian Rhind-Tutt as the latest name thrown into the hat.

The Green Wing and Black Books star was apparently in the running to nab the role back in 2010 when Matt Smith took over from David Tennant.

The actor is reportedly being considered again by BBC bosses as they make one of the most difficult casting decisions of the year.

Game of Thrones actor Burn Gorman and Threesome star Emun Elliott are two more names who have been added to the mix.

Rory Kinnear is still one of the favourites to take on the lead role, despite denial from people within his own camp.

When Rory was asked about rumours linking him to the Time Lord in April, he admitted he'd never watched the ​programme.
He said: "I think I'm being used as a decoy on that front, It's the first I've heard."

Another actor quashing rumours he's to be the next Doctor is Danielle Radcliffe.

He told The Sun: "I've done one iconic character, that might be enough."

The 23-year-old previously discussed the show back in February 2012, when it was reported that Harry Potter director David Yates had signed up to direct a film based on the series.

He told Digital Spy before Matt announced his departure from the show: "I don't know if I could play [the Doctor].

"Matt Smith plays Doctor Who and does a wonderful job. They don't need me. I would never presume to jump into somebody else's franchise, not at all."

Matt told fans it was time for him to move on from the programme after three years as the Time Lord.

He revealed: "Doctor Who has been the most brilliant experience for me as an actor and a bloke...But when you gotta go, you gotta go."

Other names in the running include Miranda Hart, Helen Mirren, David Harewood, Ben Whishaw and Benedict Cumberbatch.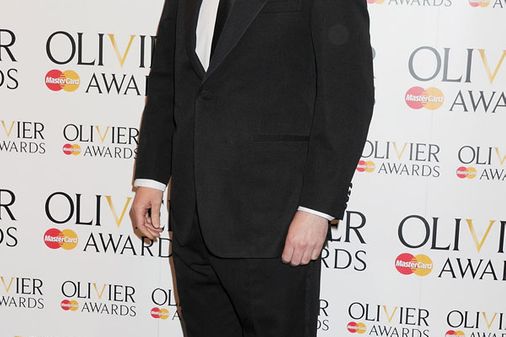 © Getty
Rory Kinnear