Olivier Martinez and his fiancée Halle Berry had a less than relaxing journey through the airport last night as they allegedly got involved in a paparazzi scrap.

​Olivier, who's been known to have a temper, apparently lost it with the cameramen as they surrounded him and his future wife, plus her daughter Nahla.
​According to Perez Hilton, the pair were attempting to make their way to their car when Halle shouted at the swarm of paps: "Get away, there's a child!"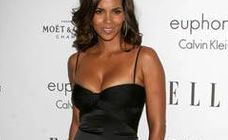 ​The photographers, refusing to keep their distance, were then dealt with by Olivier.
He allegedly started kicking one of the paps in the legs and wrist after they got too close.
Halle was then forced to restrain him, reportedly yelling repeatedly: "Olivier, no!"
​Olivier's apparent aggressive reaction doesn't come as much of a surprise after we saw what went down between him and Halle's ex Gabriel Aubry last Thanksgiving.
​The pair apparently got into a fight over the new couple's efforts to marry and move to France.
​Gabriel, who is Nahla's biological father, was fighting for custody and had visited the family's home during the festive period to air some grievances.
​After allegedly throwing the first punch and later being arrested, we saw the damage Olivier had done to Gabriel's face in retaliation.
​Halle's ex-boyfriend was shown to be pretty battered and bruised after the fight, with one especially black swollen eye.
​Sounds like Olivier may need to get that temper in check.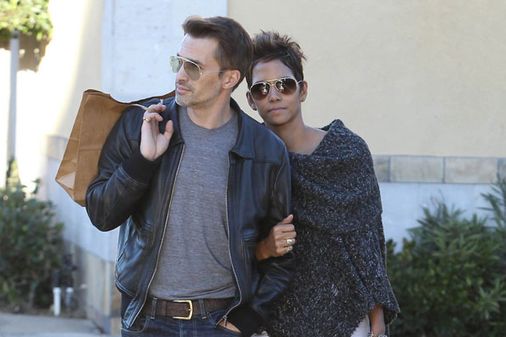 © GETTY
Halle Berry and Olivier Martinez