We have to first say a huge congratulations to the team at No More Page Three! Without their hard work and dedication to creating pressure groups, demonstrations and political conversation we'd still be stuck with seeing boobs in the news. Finally this outdated practice has been eradicated and it's all down to people power. It's a great day to be a feminist thinker. Change is possible!
According to The Guardian, the decision to drop the pics from the paper has been made quietly although the feature will continue online *eyeroll. One senior executive said: "This comes from high up, from New York."
A spokeswoman for the No More Page 3 campaign said: "This could be truly historic news and a great day for people power" and it "could be a huge step for challenging media sexism."

As ecstatic are we are that this decision has been made, (we're literally beaming!) there are still on-going gender issues which need to be addressed. Page 3 was just a tiny part of achieving equality for women and now we know what we can achieve we're thinking, what else needs to be done?
No More Pay Gap
According to the BBC, there is still a 19.1% pay gap between male and female wages for doing the exact same job in the UK, basically meaning that us girls work an extra three days each year. It seems almost impossible that this could still be happening in today's world, so why on earth hasn't it already been stopped?
No More Workplace Discrimination
The Everyday Sexism Project chronicles the continued instances of sexism experienced by women in daily life, a large portion of which takes place at work.
No More FGM
Female genital mutilation is also known as female circumcision and involves cutting and mutilating the female genitals. According to UKfeminista, around 66,000 women in the UK in 2001 were subjected to this horrific and unnecessary procedure. It seems terrifying that this sickening practice regularly takes place all over the world, and needs to be eradicated once and for all.
No More Sexual Abuse
Almost 1 in 3 girls have experienced unwanted sexual touching at school, as many as 3 million women and girls experience rape and domestic abuse every year, and an average of two women are killed by a partner a WEEK in the UK. Time for change.
No More Gender Inequality In Film
In the upcoming 2015 Oscars not one woman has been nomination for Director, Original or Adapted Screenplay, Cinematography, original score, visual effects or sound mixing categories.

The New York Film Academy also revealed that in 2014 the highest paid actress, Angelina Jolie, earned the same amount as the two lowest-ranking men. Jennifer Lawrence, star of multi billion-dollar franchise The Hunger Games comes second, earned $7million less than Jolie. Sigh.
Do you think we still have a long way to go? Tweet us @sofeminineUK

This article was written by Emmy Griffiths. Follow her @emmyfg
You might like...
Check out these feminist quotes for some girl power inspo!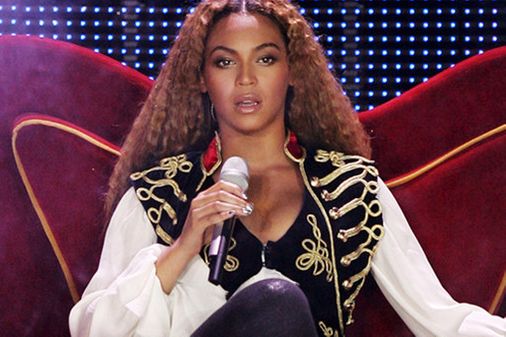 © Getty
Inspirational Feminist Quotes: Empowering Quotes For Women
Should Women Get Paid Menstrual Leave Every Month?

I Went To Therapy For A Year And This Is What I Learned

The Feminist Remix Of "All About That Bass" Absolutely Slays It