He'd make sure you're looking your best
It's only right you give birth in designer gear, obviously.
He'll put up with you when you start going a little cray cray
In sickness and in health, Robbie will still be with you through it all.
He will distract you with his swaying hips
How can you feel pain when they are SO mesmerising?
He'll help you to the loo
You'll be relying on a gentleman.
He'll always look on the bright side
Actually, we probably would have to punch him in the face if he said this about us.
His concern for his dressing gown will make you laugh in the face of AGONY
His clothes are important too! Stop making it all about you!
He'll stay up with you all night (and be nice to your friends)
If you wanna be my birthday buddy, you gotta get with my friends. Which he will.
He'll let you break his hand
Forget ever being able to hold a mic properly again, Robbie only cares that you have something to cling to. Heart him.
He'll sing in time with your birth
Of course, this all depends on your personal feelings regarding Frozen.
He's the proudest of dads
He won't be afraid to say how happy he is like most blokes. What a sweetpea!
There'd be no wrapping you in cotton wool!
Once you've had that baby, you'll be right back to normal! Though we're not sure this is a good thing...
Did you love or hate Robbie's labour videos? Tweet us @sofeminineUK!

This article was written by Emmy Griffiths. Tweet her @emmyfg!​
You might like...

Kim Kardashian's Top 50 Greatest Quotes

WATCH: Channing Tatum Dons A G-Strip In 90s Stripper Video

Celebrities Who Are Totally Unrecognisable In Their Halloween Costumes
Maybe you'd prefer one of these guys to be the father of your children?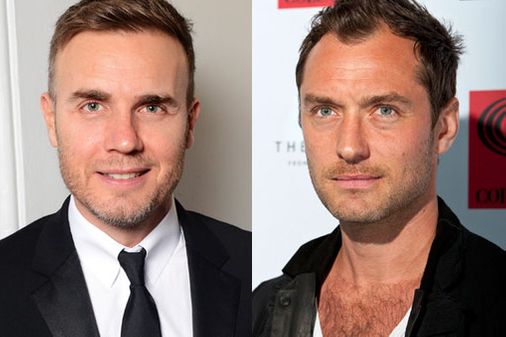 © Getty
50 Hottest Celebrity Dads