Though Harry Styles is linked to a different woman every week, he's had relatively few kiss and tell moments.

So we have to admit we were pretty pleased when Inbetweeners actress Emily Atack stepped forward to tell us what really happened with the One Direction star.

If Harry's claims he's only slept with two women are true (ahem), then it seems 23-year-old Emily's probably one of them...

Though the pretty blonde remains tight-lipped on all the gory details, we think we can fill in the blanks...

She told Reveal magazine: "We were never boyfriend and girlfriend. I think that's the first time I've ever admitted to what it was, because I've always just shrugged it off before.

"But I think it's best to clear it up. So, yeah, we had a short-lived thing that was just a bit of fun. Then we went off in our opposite directions."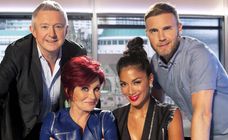 Emily added: "Harry and I had a laugh. It was brief, but fun, and then we moved on. We haven't spoken in a while - he's one of the most famous people in the world now."

The pair were first linked back in 2006 after they were spotted hanging out together in London.

At the time Emily had tweeted a post about just how big a fan she was of the X Factor contestant.

She wrote: "Does Harry from One ­Direction HAVE to be 16?! Let's pretend he's 18 at least! Then there would only be One ­Direction he would be going... to the bedroom!"

Seems Harry's age wasn't such an issue in the end.

It sounds like Hazza may have given bandmate Niall Horan some types on the power of pulling through Twitter.

The Irish heartthrob reportedly got himself a date delivered right to his door as a result of some chatter on the site.

He apparently sent a car to pick up Made In Chelsea's Louise Thompson back in May.

The story was all but confirmed after an episode of the UK reality show was aired, showing Louise to have disappeared for the night.

So - not to encourage anyone too much - but it looks like maybe Twitter is the way to bag a date with a 1D lad.

© Getty
Harry Styles