Although Kate rarely makes public speeches, the Duchess passionately spoke about mental health support for children in aid of the UK's first Children's Mental Health Week in a video today, confirming that she is the intelligent, confident Princess that we know we could be if Harry just took us out on a date!
Since we never really get to hear from Kate, it's also truly interesting to catch onto her accent. Let's not play it down, Kate is POSH. She's not quite AS posh as we imagined though! Speaking confidently to the camera, she spoke to how effectual the mental health charity Place2Be could be for children, saying: "Through Place2Be I have seen the benefits of offering children support for their mental health in the safety of the school environment. Both William and I sincerely believe that early action can prevent problems in childhood from turning into larger ones later in life."

​Watch the vid below to see what you think:
Kate spoke about the importance of parents asking for help if their children are suffering with mental illness, claiming that it is as natural to seek help for mental health support as it would if your child had a broken arm.
Kate mentioned William's shared belief in the cause, and we've got to say we're a little in awe of their power couple status and how it's being used to make a difference, particularly as Kate is drawing ever closer to her due date for royal baby number 2 in April!
Will you support their cause? Tweet us @sofeminineUK!
Enjoy this article? You might like...
Kate Middleton banning Prince William from getting a Playstation 4 for Christmas?

17 Kate Middleton Moments That Reminded Us She Is More Than Just A Duchess

10 Lessons We Can ALL Learn From Kate Middleton's Maternity Style
Here are our favourite moments from the Duchess herself...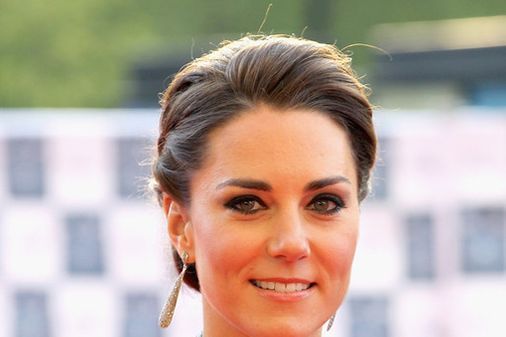 © Getty
Our favourite Kate Middleton moments