Lily Allen at a glance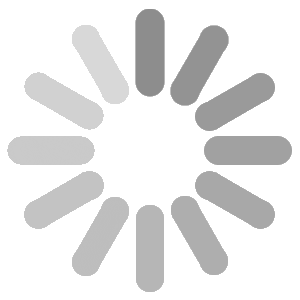 Born 2 May 1985 in Hammersmith, London, Lily Allen was introduced to the world of music at a young age, thanks to the nightclub her parents owned.

It was here she discovered reggae, punk and ska (influences you can see in her own music).

20 years later she had become a very strong minded person, in fact she was talk of the British tabloids when she said, without raising an eyebrow that "a lot of artists, both male and female are boring and don't say anything. They simply do not appeal to my generation".

This is why the beautifully talented girl has her own unique sound, which is direct and to the point. Her music is a wonderful and surprising mixture of gentle and melancholy songs, with some R'n'B, zouk and very, very light pop.
Lily Allen dropped out of school at 15 and worked in a record store for a few years until she met her first Manager, George Lamb, in Ibiza.

She failed to get herself signed with any record label, until 2002 when she used her connections to get herself signed with the record label "London Records". However, she failed to release any music through this label.

Her singing career took off in 2005 when she signed with record label "Regal Recordings", who gave her £25,000 to create an album. She used an account she created on My Space to get her music out to the public.

This attracted huge interest from fans around the world. She worked on her first album "Alright, Still", with Mark Ronson, with the album featuring the singles "Smile", "Knock 'Em Out" and "Alfie".
The single "Smile" was a hit both in the UK and the US, when it was released in 2006. Her first album was released in the US in 2007.

In the same year she made her debut at Glastonbury Festival, replacing M.I.A, who had been forced to drop out. She performed with some of the members of "The Specials", a ska/punk band from the 1970s, who have re-united since 2009.
Her second album "It's Not Me, It's You" was released in early 2009 and reached number one in the UK, Canada and Australia and number five in the US. This album earned Allen the award for "Songwriters of the Year" at the 2010 Ivor Novello Awards.
Aside from her successful singing career, Lily Allen has also hosted her own chat show "Lily Allen and Friends", which only aired for one series owing to other commitments and has also been the face of fashion campaigns, including one for the launch of luxury designer handbags, by Chanel, whose head designer, Karl Lagerfeld, commissioned and personally photographed her for Chanel's 2009 campaign.
Her private life has seen its own dramas. In 2007 she started dating musician, Ed Simons from Chemical Brothers and in 2008 they announced they were expecting a baby. Unfortunately Allen suffered a miscarriage in 2008.

In summer 2009 Allen started dating Sam Cooper, the owner of a building company and in 2011 the couple were married and in the same year Allen gave birth to their daughter Ethel Mary in November 2011.
In 2011, Lily Allen confirmed that she would not be recording any new material, so she could concentrate on her acting career.
She has been working on the some of the songs for a new musical version of "Bridget Jones' Diary", which is set to debut in the West End later on this year.
We can look forward to many new projects from the star throughout this year.