A police report has been filed against singer Justin Bieber by a nightclub DJ who claims the singer spat in his face.

Addison Ulhaq was reportedly taking photographs of the star when he was approached a number of times by Justin's minders and asked to stop.

The incident took place on 13th July at the Social Room in Columbus, Ohio.

Addison has claimed he took no photos and received a torrent of abuse from the 19-year-old.

According to the report obtained by TMZ: "The victim stated that the suspect told him that 'his mother was a b**ch, his father was a b**ch and he is a b**ch.'

"The victim stated that he does not want anything done at this time and just wants to document the incident."
Addison's lawyer has gone on to indicate that the Canadian pop star spat in his client's eye, nose and mouth.

The DJ has also spoken on US radio about the alleged event.

He said on US radio show Dave & Jimmy: "He called my mum something, called my dad something, called me something... and spat in my face."

After recent incidents - including being caught on camera peeing in a restaurant mop bucket - you'd think Justin would be watching out for bad press.

Looks like the tattoo of his mother's eye on his arm hasn't managed to keep him out of trouble.

Wonder how this fits in to Selena Gomez's plans to take him back "if he stopped acting like a D-bag"...

What's going on with Justin Bieber? Out of control or just a kid acting out? Tweet us @sofeminineUK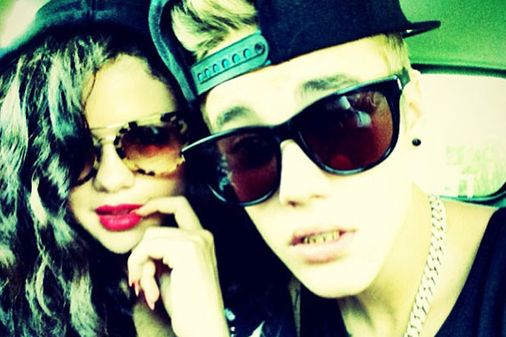 © Getty
Selena Gomez and Justin Bieber