Taylor Swift accidentally flashes her boob in revealing Golden Globes dress
The country music star wore a gorgeous figure-hugging purple DKNY dress for the event, but its lack of support around her shoulders proved an issue.
As Taylor pulled out her best side pose, the flimsy material of her gown flapped down to expose side-boob and her rather unsightly flesh-coloured stick-on bra.
No doubt the 23-year-old's ex-boyfriend, Harry Styles, will have checked out her appearance at the award ceremony on Sunday night.
And just last week Taylor ensured the One Direction star would regret their split as she wore a very low-cut white gown to the People's Choice Awards.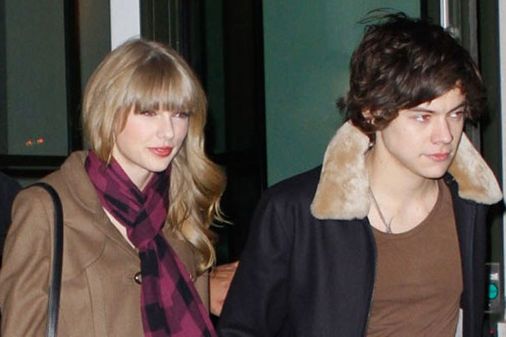 Harry Styles and Taylor
Taylor and 18-year-old Harry dated for around two months before their romance came to an end shortly after New Year.
The couple were on holiday in the British Virgin Islands when they had a huge row.
Taylor ended her break after just three days, while Harry decided to stay on and party.
But the reason for their break-up was said to be much more than just one argument.
Taylor was reportedly paranoid about Harry's womanising reputation and grew especially worried about his close relationship with ex-girlfriend Caroline Flack, 33.
A source told The Mirror: "Harry and Taylor had an incredibly intense relationship, and really did care strongly about one another.
"Sadly it fizzled out just as quickly, and came to a head following a series of angry spats on holiday.
"Harry felt Taylor was nagging him, quizzing him on his intentions with various women and generally having very little faith in him."