A new video of Liam Payne shows the singer relaxing in the sunshine and taking in the sights of Oslo from the water.

The One direction boys were in the Norwegian capital for their massive world tour and Liam was making the most a little time off with his pal Andy Samuels.

Fortunately for us, Liam and Andy were filming themselves for a clip to be uploaded onto the social networking site Keek.

Liam is topless in the clip and looks like he's having a great time working on his tan. At one point he can be heard saying: "What a country".

Despite his recent break-up with long-term girlfriend Danielle Peazer, Liam seems to be enjoying his lad time with his mate.

Andy looks like he's also having a pretty good time, though probably not as much as some people would when sat next to a shirtless Liam - swoon!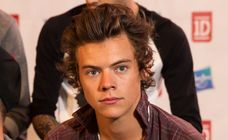 He can be heard shouting over the boat's motor: "Yes, Norway!"

Liam's friend posted the video of the two of them with the caption: "Today was actually an amazing day, Norway is one of my favourite places ever!!! Me and @Real_Liam_Payne love it."

All the 1D boys seemed to really enjoy their time in Oslo.

Following their gig - for which they asked everyone to wear ski goggles (remember that part of the Kiss You video?) - Liam tweeted: "Thank you oslo


who had fun tonightttt ? Meeeeeee


."

Niall also gave a shout out to his fans when he posted: "That was an incredible show! The arena was amazing! Norwegian crowd was on top form tonight! Love u ! Cya soon Norway."

Harry wrote: "Oslo was amazing.. Thanks for having us. One of my favourite places in the world."

Looks like Norway made a pretty good impression on the lads!

© Getty
Liam Payne