BBC warn staff to curb patriotism as Team GB win more medals
Charlotte Dujardin, Nicola Adams and Jade Jones won gold medals yesterday, making Olympic history for Britain.

Charlotte Dujardin, 27, triumphed in the individual freestyle dressage, becoming only the fourth British woman to win double gold at one Games after Dame Kelly Holmes, Rebecca Adlington and Laura Trott.

29-year-old Nicola Adams, from Leeds, succeeded in an unexpected win by outclassing three-time world champion Ren Canan, becoming the first British women's boxing champion.

The last win of the evening came from 19-year-old Jade Jones, who became GB's youngest gold winner after beating China's Hou Yuzhuo in the final of the taekwondo featherweight category.

The outstanding triple win has taken the gold medal count of the host nation to 25, which is the highest in 104 years.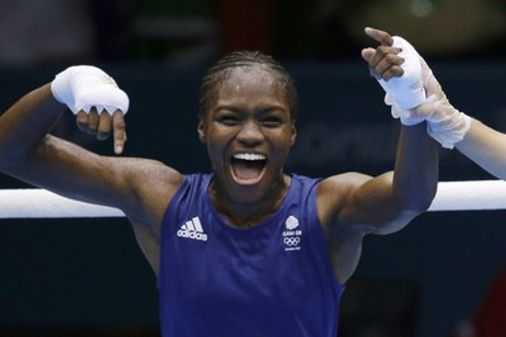 olympic medal team gb nicola adams
With all three women making Olympic history for Britain and winning in their very different sports, the spirit of British patriotism has never been higher.
But although the nation is currently on a high, BBC chiefs have reportedly sent a memo to their staff working on BBC News bulletins urging them to curb their patriotism.
They have also been asked to focus more on the achievements of other countries and not just Team GB. Director General Mark Thompson is said to be "increasingly unhappy" with the patriotic tone of the news coverage of the Games.
He complained to head of news Helen Boaden, who has passed his message through to BBC staff.
The BBC has been widely praised for its Olympics programmes, hosted by sports presenters including Clare Balding, Matt Baker, Gary Lineker and Gabby Logan.
A BBC source told the Daily Mail: "This is most definitely not about the sports coverage - it has been flawless - and it is certainly not meant to denigrate the sterling work of the presenters.
"This is about our Six O'Clock and Ten O'Clock news. We want to make sure the entire games is covered."
Staff were allegedly angered by the memo and the 6pm news still led with news of the British success, although by 10pm the leading story was Jamaican sprinter Usain Bolt's success in the 200m.
In the message to BBC staff, director of news Helen Boaden allegedly wrote: "Mark Thompson is increasingly unhappy that we are focusing far too much on Team GB's performance to the exclusion of all else.
"This is also becoming a theme within the Press. "As editor in chief, he has issued a directive that this needs to change from today. So you need to get cracking on making that shift."
Angered by the tone of email, one insider told the Daily Mail: "We never get direct orders like this.
"It is only natural that our viewers and listeners want to hear about Team GB's successes. All the other countries celebrate their own medal winners.
"It would be a shame if we had to water down our coverage to satisfy an abstract notion of fairness."
Despite BBC bosses being worried about the Corporation's Olympics coverage being too patriotic and focused on our own sporting achievements viewers have been quick to defend the BBC on the BBC's own online message board.
One wrote: "If you can't blow your own vuvuzela when you're the host nation, when can you?"
Another added: "I think it's been a great games so far ... exceeded all expectations for me, and though the Beeb messed up the Diamond Jubilee on a grand scale, they have redeemed themselves with the fantastic coverage this week."