Not only is the Meditterean diet brilliant for weight loss, living your life the Mediterranean way will mean you're super healthy too. Just look at Penelope Cruz to see what we mean!
Helen Findlay, Specialist Dietitian at the London Bridge Hospital says that not only is the Mediterranean diet a great healthy eating option but also can help reduce your chances of cancer.
"The Mediterranean diet encourages regular consumption of fruits, vegetables, wholegrains, nuts, seeds and healthy fats, all of which are known to have a multitude of health benefits. More specifically, studies have shown that the diet has cardio-protective and anticancer properties," she says.
As well as this recently U.S scientists studied the diets of 17,478 people with an average age of 64, measuring mental ability over four years. Results found that people who closely followed a Mediterranean diet had a 19 percent reduced risk of mental impairment. The National Institute for Health and Care Excellence (NICE) has recommended it to heart-attack survivors. And evidence suggests eating a Mediterranean diet can help prevent dementia.
All those benefits from eating meat and drinking wine? We're interested. So to see how good the Mediterranean diet is for you we asked the experts for their opinion.
How it works
The word Mediterranean is more about where the diet originated from rather than eating typically Italian or Greek foods. But the Mediterranean diet does include a lot of foods typical of the countries surrounding the Mediterranean sea.
Rather than being a quick fix diet plan, this healthy eating option is all about incorporating the healthy day-to-day foods that will enrich your diet and wellbeing in the long run.
First of all, it's crucial to reduce fat and sugar. Then what counts most of all is the quality and choice of foods: the quantity has little importance and it's not necessary to weigh what you eat.
On the menu are fresh or dried fruit and vegetables, cereals, not too much animal fat, and olive oil instead of butter as a main source of fat. This diet includes fish, white meat and some lean red meats, eggs a few times per week, as well as a small amount of dairy products like goat's and sheep's cheese.
It's known that ageing and cancer are caused by the oxidation of cells; the Mediterranean diet is rich in Vitamins C and E, which have anti-oxidant properties.
Foods to eat:
The main foods that you should eat on a Mediterranean diet are outlined below.
Replace butter and margarine with olive, rapeseed or soya oil, which are rich in monounsaturated fat (this lowers cholesterol levels).
Replace sugar with honey. Replace red meat, which is high in saturated fat, with poultry.
Replace cow's milk dairy with goat's or sheep's cheese, low-fat yoghurts and skimmed milk, where possible.
Eat raw, cooked, and dried fruits (400g per day).
Eat raw and lightly cooked vegetables, salad, pulses, cereals, wholemeal or sourdough bread.
Eat fish at least three times a week (preferably oily fish).
Drink 1-2 glasses of red wine a day for the polyphenols. (Optional)
Add fresh herbs: they're good for health and improve the flavour of your healthy dishes.
However there are always things to be aware of with any diet and losing iron is one of them.
Dr Carrie Ruxton from the Meat Advisory Panel says: "The Mediterranean diet is great for health but can be low in iron which is essential for normal immune function and mental performance. The best source of iron is red meat as the body easily absorbs it. Lean cuts of red meat can be part of a traditional Med diet e.g. lamb tagine, pork stir fry with plenty of colourful veg or a rich tomato spaghetti Bolognaise"
Also if you saw that cheeky 1-2 glasses of wine a day on that list, don't get ahead of yourselves.
Helen says: "People wishing to follow the principles of this diet should ensure that they adhere to the government recommendations for alcohol intake (women should not regularly drink more than 2-3 units per day and men should not regularly drink more than 3-4 units per day)."
"Furthermore, the diet encourages healthy fats, nuts and seeds, which are all high in calories. These should be consumed in smaller quantities if you are overweight/trying to lose weight."
The trick to any diet is balance and the Mediterranean diet is not excluded from this, so just be aware of the foods that could bump up that fat count and keep everything in moderation.
A typical day
Breakfast: Whole-grain bread and honey, sheep's milk yoghurt, fresh fruit, nuts.
Lunch: Tomato and feta salad, chickpeas, wild rice and vegetables, grated pear and cinnamon.
Dinner: Chicory and nut salad, sardines, vegetables, whole meal bread, a glass of wine.
Results
It has been proven that people following this diet for 18 months lose more weight than people on a classic low-fat diet.
One of the main reasons for this could be because the foods that you're eating are naturally gong to keep you more satisfied. And as you're not cutting food groups out or starving yourself you shouldn't be tempted to snack.
Helen says: "The diet encourages plenty of fruits, vegetables and wholegrains which are high in fibre and so help to keep you fuller for longer, as well as being relatively low in fat and calories."
Plus points
We just can't go over those health benefits. Dr Ruxton says: "The Mediterranean diet has certain health benefits and is anti-inflammatory, which reduces the risk of conditions such as Type 2 diabetes and heart disease."
But the Mediterranean diet is not only excellent for health but also for the palate! It doesn't prevent you from eating out in restaurants and is incredibly social.
This diet is also ideal for weight loss as its calorie content is low and it's well balanced and based on healthy eating rather than cutting out foods.
Downsides
This diet must be undertaken in the long term. First of all you have to restructure your eating habits in order to reap the benefits later!
The disadvantages come from having to follow unfamiliar eating habits you will be unaccustomed to.
More Information:
Find the right diet for you from our huge selection of diet plans in our comprehensive Diet A-Z.
Other diets to try...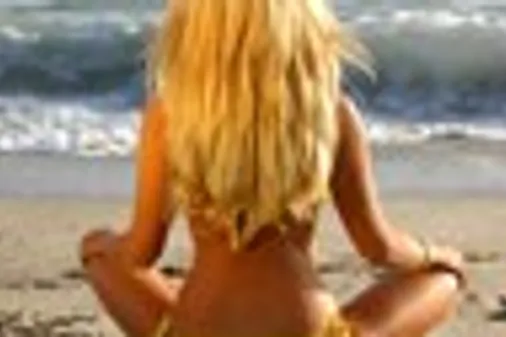 Atkins diet
Lemon dietGluten free dietRaw food diet
Blood type dietBikini diet Dukan diet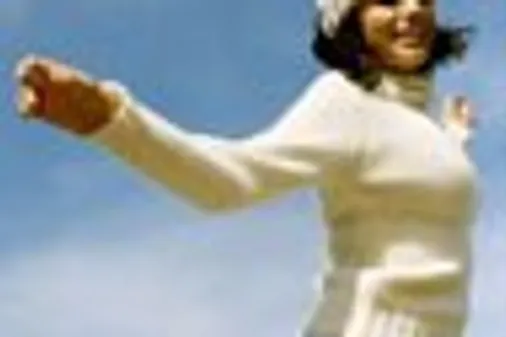 Atkins