You know Christmas is on it's way when the big retailers start airing their ads, hitting our screens with festive scenes, snowball fights, roast dinner and all the other trend-heavy trimmings.
Marks & Spencer are the first to tease us into the magic of December with a cryptic trailer featuring one very cute Scottie pooch and one very gorgeous Rosie Huntington-Whiteley.
The blink and you'll miss it clip sees RHW chasing her little white pup through the city streets - very Alice In Wonderland, white rabbit aside.
The full ad, called 'Believe in magic and sparkle', sees a stellar line-up including Helena Bonham Carter, Rosie Huntington-Whitely and David Gandy tackling three classic fantasies.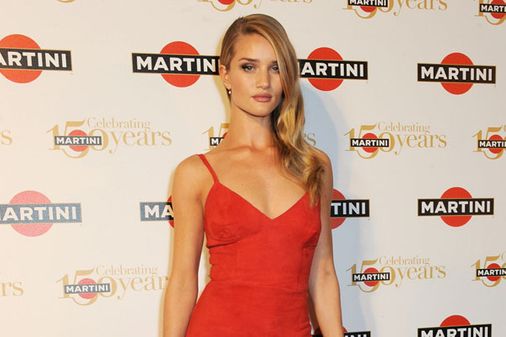 © Getty
Rosie Huntington-Whiteley
Casting Rosie as Alice, Gandy as the Mad Hatter and a scarecrow and Helena as a "style-savvy wizard' this year's ad is set to be our fave so far.
Patrick Bousquet-Chavanne, executive director of marketing and business development at M&S, said: "With this year's ad we wanted to recapture the magical essence of Christmas that our customers tell us is synonymous with M&S."
With a rather good-looking cast and a bit of puppy love they've sure got us in the Christmas spirit! Bring on the mulled wine and a shirtless Mr G!
M&S describe their 2013 ad as a "modern epic where fashion meets fantasy" and what girl couldn't go crackers for that combo?
The two minute advert will debut on the M&S Facebook page on 4th November ahead of its TV launch on 6th November.
We can't wait to see what John Lewis offer up when they hear about this one! The gloves are off.
Has the M&S teaser got you excited for Christmas? Tweet us @sofeminineuk