Last month Rihanna revealed a behind-the-scenes video of her autumn winter 2013 collection with high street giant River Island.
But the teasing doesn't stop there after all, this is Ri-Ri we're talking about. Her second fashion range will arrive in two drops in September and then November.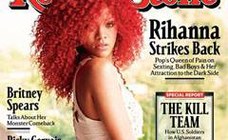 Seeing her Urban street style through, her second line carries the same sexy stamp as her summer collection just with a little more sports chic glamour.
Co-designer, Adam Selam, said: "The way I approach winter style is to layer up summer clothes and Rihanna does the same. But there are coats and sweatshirts - those pieces were key. It's a little more refined."
If there's one thing to miss about summer style it's that layering-up nonchalance a la Alexa Chung and the Olsen twins.
In true Ri-Ri fashion, the collection boasts dare devil pieces that resemble her wear-anything style. Check out the leotard party wear and swimsuit to shop pics.
Think military print made for girls, maxi dresses with hoods and slits, lust-after leather and sexy tomboy shorts and that's your Rihanna wardrobe.
For the first time ever the Diamonds singer has also designed sporty lingerie sets emblazoned with her Ri-Ri slogan and featuring an elasticated boyfriend waist.
We're thinking she's taken inspo from men's boxers if her Instagram's anything to go by.
She's not slacking on the accessories front either with statement knee high boots and Ri-Ri beanies a plenty.
One thing's for sure, if she's set to show her AW13 collection at fashion week, we want front row seats.
Window shop Rihanna's autumn winter 2013 collection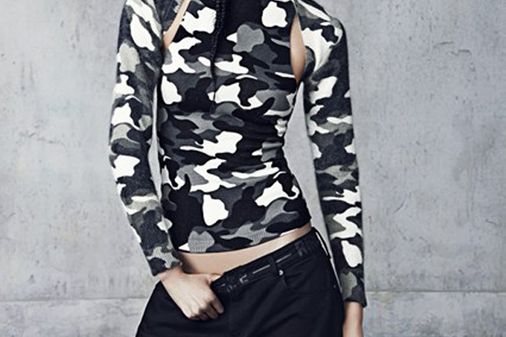 © Rihanna River Island
Rihanna unveils her AW13 River Island collection
What do you think of Rihanna's take two River Island collection? Tweet us @sofeminineuk