In late 2012, Pakistani schoolgirl and education activist Malala Yousafzai was on her way to school when a gunman asked her for her name, then shot her three times, with one hitting her in the forehead.

She had become a target after working towards female rights to education, despite the local Taliban banning girls from attending schools. However, this brutal attack can only strengthened her resolve to make lasting change for girls and since she came to the world's attention she has been inspiring countless others to follow her example.
Malala's beginnings
When Malala was just 11-years-old her father volunteered her to blog for the BBC about her life as a Pakistani schoolgirl. This was at a time when the Taliban was growing in Pakistan's distract of Swat. BBC editor Aamer Ahmed Khan described her account as: "a very, very fresh, untained and straight-from-the-heart sort of take on what was going on", as Malala would dictate her diary entries over the phone to Khan as a normal schoolgirl whose life is altered by circumstance.

One entry read: "I had a terrible dream yesterday with military helicopters and the Taliban…I was afraid going to school because the Taliban had issued an edict banning all girls from attending schools."

…On my way home I heard a man saying 'I will kill you'. I hastened my pace and after a while I looked back if the man was still coming behind me. But to my utter relief he was talking on his mobile and must have been threatening someone else over the phone."
Activism before the assassination attempt
As well as appearing in a documentary, Malala was interviewed by several radio stations and made several television appearances to speak out for a women's right to education, and was nominated for the International Children's Peace Prize in 2011, and was awarded the National Youth Peace Prize in the same year.
Following recovery
The assassination attempt on Malala's life may have shocked the world, but in no means did it deter her from her determination to achieve rights for women.

Malala appeared in front of the UN, spoke at Harvard University and the Girl Summit, all before her 16th birthday, speaking out for the necessity of a worldwide right to education. She said: "Let us pick up our books and pens. They are our most powerful weapons. One child, one teacher, one pen and one book can change the world. Education is the only solution.

"They thought that the bullets would silence us. But they failed and out of that silence came thousands of voices…the terrorists thought they would change my aims and stop my ambitions, but nothing changed in my life except this: weakness, fear and hopelessness died. Strength, power and courage was born."
Nobel Peace Prize
At 17-years-old, Malala has become the youngest person ever to win the Nobel peace prize, with the Nobel committee stating: "Despite her youth, Malala Yousafzai has already fought for several years for the right of girls to education, and has shown by example that children and young people too, can contribute to improving their own situations."

This she has done under the most dangerous circumstances. Through her heroic struggle she has become a leading spokesperson for girls' rights to education."
Malala spoke out about the rights to education in a place and time when most would be too afraid to, and attempts to silence her made her louder than ever and has inspired the world with her determination and passion. We couldn't imagine who would be more deserving for the prize.
Read more about Malala on the Malala Fund site here and tweet us your thoughts @sofeminineUK.

This article was written by Emmy Griffiths. Tweet her @emmyfg.
Inspirational feminist quotes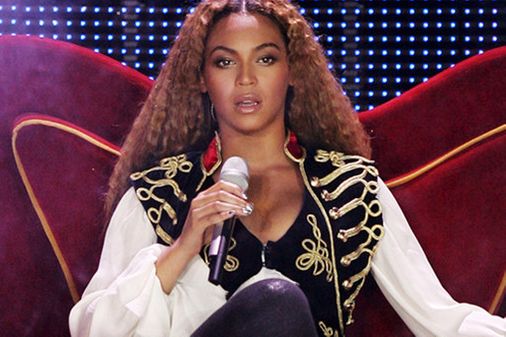 © Getty
Inspirational Feminist Quotes: Empowering Quotes For Women
Enjoyed this article? Check these out!

Tortured, Slashed & Raped: Why Horror Films Are Completely Anti-Feminist​

Has The Family Guy/Simpsons Rape Joke Gone Too Far?

Celebrate #NationalPoetryDay: Our Top 10 Favourite Feminist Poets