Bradley Cooper at a glance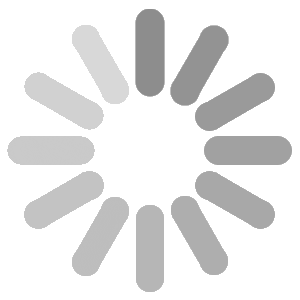 From a somewhat modest debut on the big screen, Bradley Cooper is fast becoming a member of the new generation of Hollywood heartthrobs.

Bradley Cooper is younger brother to his proud sister, Holly. He was born in Philadelphia, Pennsylvania. His mother, Gloria, is Italian-American and his father is of Irish descent.

As a young man Cooper had a normal school life, graduating from the University of Georgetown with an MA in English in 1997.

He then went on to study at the Actors Studio Drama School in New York.

He began his acting career in 1998 in the cult series "Sex and The City".

He made his big screen debut in 2001 with the film "Wet Hot American Summer", before landing a role, which would make him famous with audiences around the world; that of Will Trippin, the best friend of the spy Sidney Bristow (Jennifer Garner) in the series "Alias".

After three seasons Cooper left the show in 2003.

After several appearances in various TV shows, Bradley Cooper launched his film career, appearing in the film "Wedding Crashers" (2005), where he played the slightly crazy and Machiavellian brother-in-law Sack Lodge and starring alongside Matthew McConaughey in "Failure to Launch" (2006).

In the same year as "Failure to Launch", Cooper starred opposite Julia Roberts in the Broadway production "Three Days of Rain". Then, in 2007 he scooped the role of Aidan Stone, a crazy TV actor in series 5 of Nip/Tuck.

After having played the role of Jim Carrey's best friend in "Yes Man", he starred in the film "He's Just Not That into You" alongside a host of stars, including: Ben Affleck, Jennifer Aniston, Drew Barrymore, Jennifer Connelly, Kevin Connolly, Ginnifer Goodwin, Justin Long and Scarlett Johansson.

However, the real springboard for his career came when he starred in the very successful comedy "The Hangover", a story of a group of friends who go to Las Vegas for a stag do, but things take a very bizarre twist.

Cooper shows he is irresistible, at times funny, charming and very charismatic. The sequel "Hangover II" was released in 2011. In the same year Cooper was named "Sexiest Man Alive" by People Magazine.

In 2010 he was once again starring in the star-studded film "Valentine's Day" (with Jessica Alba, Ashton Kutcher, Topher Grace, Jennifer Garner, Jamie Foxx, Anne Hathaway, Patrick Dempsey, Jessica Biel, Eric Dane and Julia Roberts.

In his love life, Cooper was married to the actress Jennifer Esposito, but the couple separated after only 4 months of marriage. He has been with his current partner, actress Renee Zellweger since 2009, after they met during the filming of "Case 39" in 2006.