Helen Mirren has finally put all Doctor Who rumours to rest as she spoke about the possible replacement for Matt Smith.

The Oscar-winning Queen star declared: "I'm so sick of that man with his girl sidekick.

She told The Sun: "I could name at least ten wonderful British actresses who would absolutely kill in that role."

Bookies gave 25/1 odds on the 67-year-old to be the next Time Lord.

But she said: "Oh please. I would put much longer odds on it than that."

She also spoke on Daybreak and explained: "I do think it's well over-time to have a female Doctor Who. I think a gay, black female Doctor Who would be the best of all."
The actress, who is currently wowing on stage in her latest incarnation as the queen, didn't share any gossip as to anyone in particular who she believes could take on the role.

But she's clearly ready to see them mix it up.

Addressing claims that she may take on the role herself, she said: "I'm not going to be the first female Doctor Who, no, no, no, absolutely not, I absolutely wouldn't contemplate that."

Sounds pretty settled on that then.

Despite advice from such an esteemed actor it seems the BBC are still unlikely to give the role to a woman.

Former Doctor Who boss Russell T. Davies said: "While I think kids will not have a problem with a female Doctor, I think fathers will have a problem with it.

"They will then imagine they will have to describe sex changes to their children."
One of the favourites to take on the role remains ​Rory Kinnear, although there are all sorts of suggestions still flying around.
Who do you think should play the next Dr? Tweet us @sofeminineuk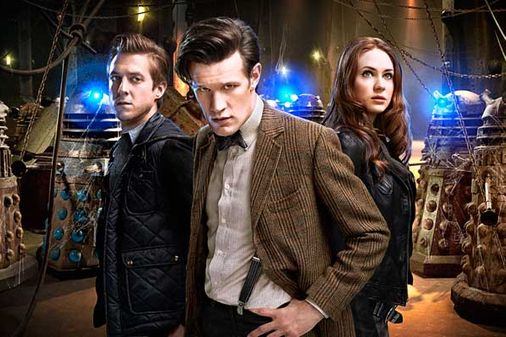 © BBC Pictures
Doctor Who