A little history
The missionary position is the most natural sexual position. It gets its name from the time when the Evangelical church sent its priests to faraway lands where they advised indigenous communities to use the position because it was the best for procreation! However, this is not scientifically proven. Only humans have sex in the missionary position.

The technique
Face-to-face, you lie on your back with your legs apart while he lies on top of you, using his elbows and knees to support his weight so that he doesn't squash you.

Sensations
The missionary is not the most 'efficient' position for a woman in terms of pleasure, if we consider only physical sensation. However, if your partner adopts a good angle, the side of the vagina and the G spot can be stimulated very well. It's up to you to position your legs and body to get the best contact possible between his pubis and your clitoris. Some women place a cushion under their buttocks for extra pleasure. If the clitoris is not stimulated enough, try sliding your hand between your bodies to caress yourself during penetration.

Disadvantages
This position restricts movement for women, and can sometimes feel as if you're being pinned down. Avoid this position if he is a little on the large side! Also, he controls everything: the rhythm, intensity and depth of penetration and angle of the penis, so it could be said he gets more out of it than you! And some people complain that this position lacks 'fantasy' because the movements are quite monotonous.

The best time to do it
Although the missionary has a reputation for being banal and routine, it's still best position for first-time sex because it's easy and natural. It's also particularly suitable for romantic love-making as the bodies are in contact all along the body, the lovers are face to face and can look into each others eyes and kiss passionately. It's also good if you want sex but you're tired, as it's quite relaxing. The missionary can be unpleasant during pregnancy, so expectant mothers should use their imagination to find the best position for their bump.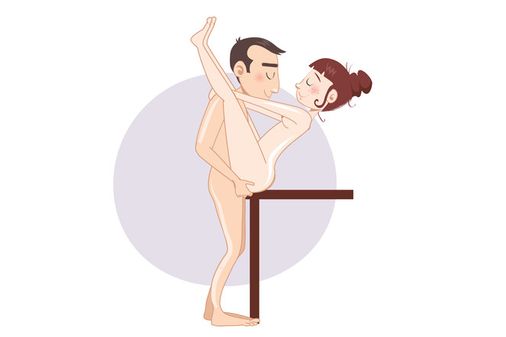 100 sex positions | Kamasutra sex positions
Liked this? You might also like:
x
x
x