There's nothing worse than seeing a hot pair of panties on a model and then realising once you've got them on your own body that they don't look at all like they did on the model. Body shapes: they differ, don't they? Some of us are slim, some of us have the hips, some the booty, some the boobs. We're all hot, but it'd be nice to see a campaign that reflected a whole number of body shapes rather than just the one.
Which is why we're totally swooning over Lonely Lingerie's latest campaign, featuring lady dreamboats Lena Dunham and Jemima Kirke. The pair are best known for their roles HBO show Girls - also written and directed by Lena - which is notorious for being one of the first shows to celebrate female nudity in its most natural form. Lena and Jemima have both been known to get naked in the show, making regular body shapes more visible in television, where we're used to seeing over-sexualised bodies.
Lonely Lingerie's been making headlines this year for their take on underwear, steering clear of images that are overly sexual and instead favouring natural images that portray women of different shapes and sizes. Helene Morris, the founder of the New Zealand-based brand, told the New York Times "We don't do padding. We don't do push-up. For us, it's a natural aesthetic. It's still really supportive, but it's supremely comfortable."
For their first campaign, the company sent four women on a three-day road trip on America's West Coast - sans makeup artist or hairdresser, just a camera and a shedload of Lonely's lingerie. The photos are intimate, stylish and simple, reflecting the underwear itself. So it's no wonder that best buds Lena and Jemima jumped on board to be the faces of the lingerie brand. Now, where's my credit card?
If you're feeling inspired, here's some awesome feminist quotes: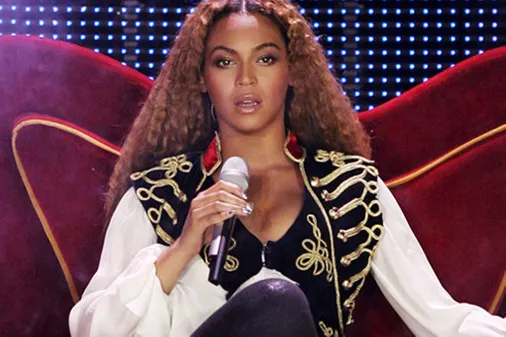 © Getty
Inspirational Feminist Quotes: Empowering Quotes For Women
What do you think of Lonely Lingerie's new campaign? Let us know! @sofeminineUK
You might also like...
#Mermaidthighs Is The Body-Positive Response To Thigh Gaps We've Been Crying Out For
'Does This Uterus Make Me Look Fat?' Why Women Need To Stop Obsessing Over Having A Flat Stomach
​​This Woman's First-Bikini Photo Has Gone Viral For All The Right Reasons