Last year we were teaming New Balance sneakers with feminine lace skirts and our once hang your head in shame unfashionable sports bras with open shirts and culottes. It was great. But 2015 has even more to offer us when it comes to fashion meets fitness gear.

Here's why we intend to spend the whole season living it up as sports chic sloths #andproud. Ready to get your wardrobe ripped and your style in the best shape it's ever been? Show us your best squat girl.

NB the camel toe is yet to be A-OK. We'll see what next year brings.
1. It makes getting dressed easy
Kendall knows.
2. Elasticated waistbands = true love
Hiding a multitude of Malteser shaped sins.
3. Oh the comfort
It's electrifying and satisfying in every single way.
4. You can basically dress like a B ball boss all the time
Court side face ON.
5. It's modern
P.E. whites and pony hair vans. Totes. On. Fleek.
6. All the celebs are doing it
Bunny ears optional.
7. All the bloggers are at it
So natch, we NEED to do it.
8. Riding a bike? No sweat
Now that's wheely working for us.
9. Fitting excuse to go cropped and not be branded a sl*t
One fine way of dodging the system.
10. Even yellow looks cool
Oh yellow on white now that's fresh AND fetch.
11. Endless ways to wear your sneakers
It's the only way you can get away with wearing a tutu by day. Like ever.
12. Or be taken seriously in a snap back
Oh yeah who's laughing now?
13. Jumper dresses and bare legs. YES.
Mentally screenshotting this whole look.
Check out our gallery of all the must-have sports chic buys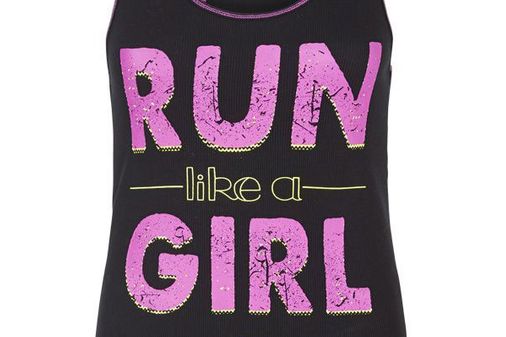 © Fashiola
13 Reasons We're Gonna Be Sports Chic Sloths This Season
How to you do sports chic? Tweet us @sofeminineUK
You might also like:
22 Excuses Girls Use To Take A Selfie
10 Ways To Keep Your Chic Together And Avoid The January Blues