Even if you didn't watch Miley Cyrus' controversial VMAs performance you would have heard about it, read about and possibly even tried a bit of twerking yourself.
One woman who was far from impressed with her raunchy routine was America Vogue editor Anna Wintour, who allegedly deemed her "distasteful".
The legendary editor was supposedly so disappointed with the We Can't Stop singer that she axed her from her Vogue cover shoot.
The December issue had already been shot when Anna nixed the former Disney star for her inappropriate behaviour.
Although nothing has been confirmed from camp Vogue, Anna's said to have set her sights on another Disney star - one who's tongue rarely makes an appearance.
Selena Gomez was spotted having a private chat with Wintour on the frow at Milan Fashion Week. A coincidence or the perfect setting to seal the front cover deal?
If the rumours are true and Selena snaps up the opportunity (who wouldn't?!) then there's going to be a whole lot of BFF making up to do.
Selena stood up for Miley and her outrageous VMAs performance, saying: "I really thought the collaboration with Miley was amazing… Loved it."
Let's hope Miley's just as supportive...
Check out Miley's controversial wardrobe in the gallery below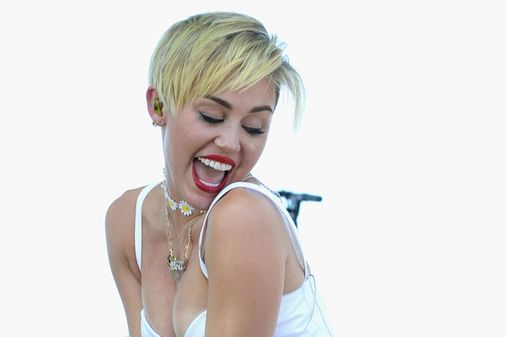 © Getty
Selena Gomez to replace Miley Cyrus for American Vogue cover?
Miley vs Selena, who would you like to see on the cover of US Vogue? Tweet us your thoughts @sofeminineuk