Investing in your new season fashion pieces at your local supermarket might sound like something your mum would do, but hear us out. Supermarket own brands are getting fiercer and more fashion forward than ever, and if you've not shopped at George before, here's why we're getting obsessional with them this season.
Let's start with the basics... ​
1. You can buy ballet flats for £6
That's £6. Do we need to explain further? They're gorgeous too - in case you need another excuse.
2. They make runway styles wearable
As much as we want to follow the trends from the world's biggest fashion houses, there's a limit as to how wearable some designer trends really are. George by Asda take inspo from the catwalk shows and translate the core trends in a way that everyone can wear - no matter what your body shape or size.
3. You can nail EVERY coat trend this season
Every girl knows that her winter coat is a huge investment piece - not just in terms of cash but in terms of versatility. With George's range of coats and prices you don't have to commit to just one stylish outerwear look all winter. Their autumn/winter collection for 2014-2015 covers the key trends, including the cacoon coat, shearling and ultimate look this season - the duster coat.
Our fave? This Pastel Check number for only £32!​

Pastel Check Coat - £32
4. They have your work wear wardrobe sorted
Topping up your work wardrobe is a sartorial dilemma for all of us. How to chose clothes that you have to wear so often, without getting bored? At George their range of pencil skirts, dresses, tops and blouses all blend together seamlessly for mix and match wardrobe that will make those morning 'What should I wear today?' moments simply melt away.
Our fave workwear look? Try their matching floral pencil skirt and top together for a fashion forward approach at the office. It'll only set you back £24!​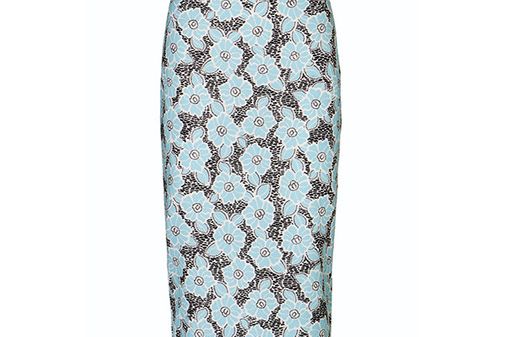 Floral Print Pencil Skirt - £12
5. They understand the importance of being cosy
Winter fashion is good for one thing - being cosy. Layers are what we're ALL about come October and George have it sorted with lightweight knits, heavy duty jumpers and cosy cardis.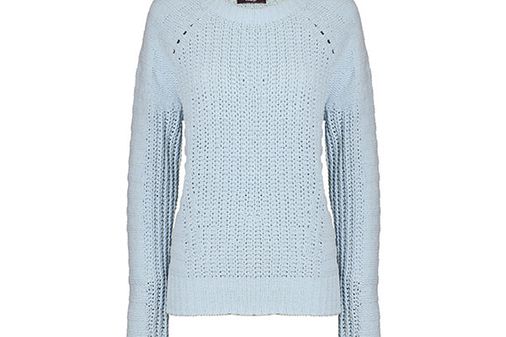 Powder Blue Jumper - £12
6. Their shoes!
Shoe addicts beware. You can get your fix of casual weekend booties, serious stilettos AND chic Chelsea boots all at once. Who needs designer when you can have so much more for less?
Our fave? Their patent Chelsea boots for £12. We know - crazy!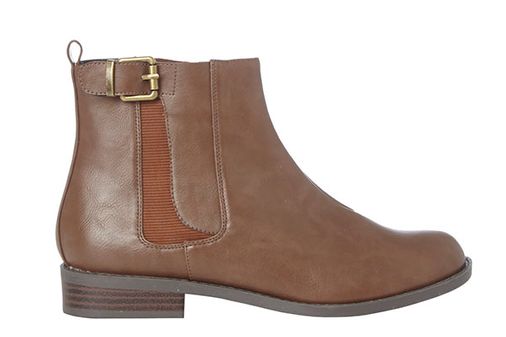 Brown Chelsea Boot - £18
7. Their accessories are total outfit changers
No wardrobe is complete with out look-at-me accessories and George's cute earrings, statement necklaces and clutches pretty much go with everything.

Just add jewels.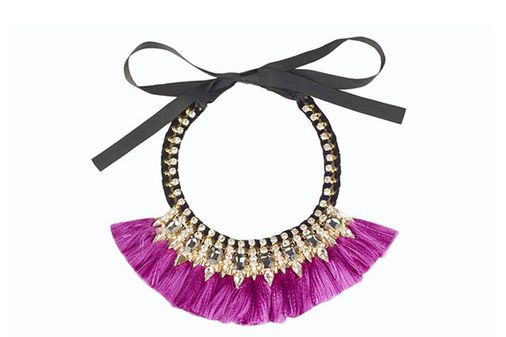 Pink Tassel Necklace - £18
8. It's so affordable you're technically saving
Your parents would be proud.
9. They make sexy a Monday to Sunday affair
Sexy doesn't have to mean expensive lingerie. Simply slip into any of the gorgeous lingerie lines from George (we like to think of him as a GBF) and you will feel a million pounds. We wanna buy a matching set for every day of the week. Finally we can all be THAT girl.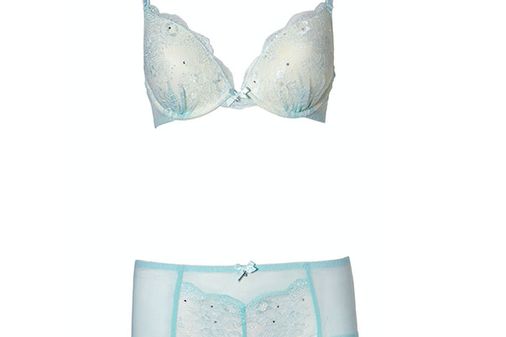 Diamante Set - £8, £4
10. You can avoid high street hell
As much as we love shopping, nothing takes away the thrill of it quite like hour long queues, messy rails and the elusive quest for a parking space. Shopping at George? Style without the stress.
For more style news from George follow them on Twitter @GeorgeatAsda and for all our latest news follow us @sofeminineUK!