The star gave her BGT performance her all when she rocked up on stage flanked by tuxedo wearing male dancers who helped to carry her from the scaffolding prop before she hit the floor with an up tempo dance routine.
Her choice of outfit got Twitter all excited as people commented on her feather sleeves, leather high cut body and thigh-high booties. Some said "Jennifer Lopez's outfit didn't leave much to the imagination did it?" and while that might be true, the star didn't seem to mind.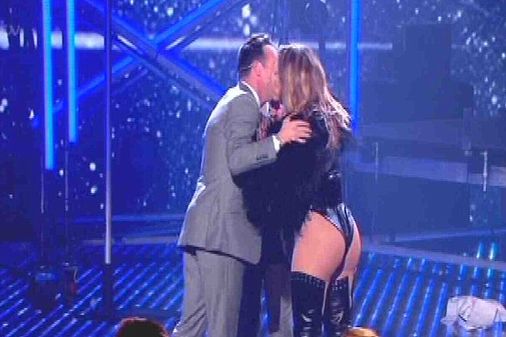 © ITV
Jennifer Lopez on Britain's Got Talent
Some were shocked by Jennifer Lopez's look for the Britain's Got Talent Semi-Final with one person tweeting: "Could Jennifer Lopez's outfit be any more inappropriate for a family show???"
Nonetheless, the BGT judges were impressed with her performance (and her look) with Simon Cowell saying: "Seriously, JLo. If anyone wants to know how you do it. That's how you do it... Seriously world class."

While Amanda Holden told it how it was: "JLo's arse... I just wanted to bite it! It was fabulous!"
Watch Jennifer Lopez's performance here
What do you think of JLo's look? Too many feathers and too much flesh? Or just plain fierce? Tweet us @sofeminineuk