Jasmine Lennard accuses Rhian of leaking a nude snap of her
In this year's Celebrity Big Brother, former housemates Jasmine Lennard and Rhian Sugden didn't quite see eye to eye.

They had their fair share of spats in the house, which seemed to have continued following both of their evictions.

When Jasmine was booted out of the reality show she called Rhian a "skanky girl", and in retaliation the Page 3 girl labelled her CBB housemate "unstable" and a "psychopath" in an interview with the Daily Star.

But now the feud seems to have ramped up a notch after a naked photo of the 27-year-old model was leaked on Twitter.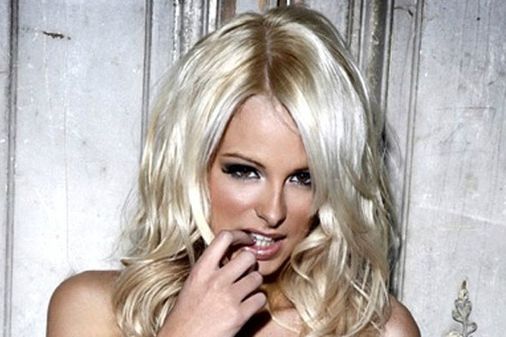 Rhian Sugden
Although the pic wasn't posted by Rhian, Jasmine thinks she's behind it as she's friends with the Page 3 girl who did.
Jasmine, who previously had a much-publicised fling with Simon Cowell, is said to be so furious with the stunt that she's contacted X Factor judge Tulisa Contostavlos's lawyer.
The picture has since been removed from Kelly's account, but according to the MailOnline the mother-of-one wants to investigate how the picture came to be in Kelly Hall's possession, suspecting that the racy snap was in fact stolen from her computer.
As soon as the picture appeared on topless model Kelly's Twitter, Jasmine's former Celebrity Big Brother housemate Rhian immediately commented on it.
Rhian tweeted: "Well.. Thankyou to @kellyhallmodel for her last tweet... No words needed.. *smirks*".
A spokesperson for Jasmine told the MailOnline: "Jasmine believes that Rhian was behind or in someway involved in the leaking of the picture."
"Jasmine is incredibly disappointed but this is entirely characteristic of Rhian."
"When she finds out who has leaked the image she will take legal action."
Tulisa's lawyer Jonathan Coad, who represented the X Factor judge in court when she sought damages during her sex tape scandal case, is now investigating the incident and has reportedly already contacted the police.
This one looks like it's going to end up getting nasty!