Leona Lewis may be best known for being one of the nicest and least offensive X-Factor contestants of all time, but since winning the show in 2006 she's gone on to become one of our finest Brit pop exports. And while she may be softly spoken, when she speaks out for what she believes in, you can't help but listen.
​The 28-year-old star is a huge animal rights campaigner and is all about cruelty-free fashion and beauty. In a recent interview wtih Cosmopolitan she revealed that if it came down to it, she'd pick a global ban on beauty testing on animals over her singing career.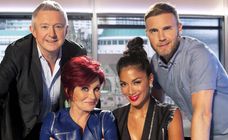 Leona is currently riding an animal rights high after the EU ban on beauty-testing just came through.
She said: "It's awesome. The EU ban will put pressure on the rest of the world: they won't be able to sell their animal-tested products in Europe any longer, so it makes financial sense that they replace their animal tests with alternative methods if they want to trade in this lucrative market.

© Cosmopolitan
Leona Lewis
She added that if she was made to choose between her music career and a global ban on animal testing, her furry friends would win every time. She said: "A global ban. I could still do my music in any capacity if I wanted to, but I think it's just so important for humans to show compassion. They say you can judge a society on how it treats its animals, and I think that's very true – it all filters down."

And while the EU ban is a step forward, there are still plenty of people who say that animal testing is essential, but feisty Leona has an answer for that too:

"I tell them there are so many tests that are so superior to animal testing that the practice is actually laughable and needless."
Not surprisingly Leona's fave beauty brands are all cruelty-free.
​She said: "I really love Unite haircare, Liz Earle and Aveda. Also The Body Shop's dry oils, which I put on in the shower, and its Strawberry Bubble Bath and Coconut Body Butter are the best things ever.

I'm quite obsessed with coconut – I put it on my skin and on my hair. I learnt that from my grandma. I even put it on my horse. That sounds pretty weird, but I put it in his hair and he really loves it!"

When it comes to make-up she's all about the Body Shop too.
​
"I've only just learnt that a lot of the red pigment in cosmetics is actually from beetles, and I think some of the shimmers in bronzers can be made from fish scales. So I like Body Shop products; I don't have to worry about such ingredients in its red lipsticks and shimmer palettes."

© The Body Shop
Coconut Body Butter
Are you an animal lover like Leona? Tweet us @sofeminineuk!
Leona's full interview appears in the August issue of Cosmopolitan, on sale now. Also available in digital edition on the Apple Newsstand. Photography by Ben Riggott.